Qualcomm's Snapdragon 810 Will Make For Insanely High Data Speeds
The upcoming high-end mobile chip will support Category 9 LTE, with theoritical data speeds of 450Mbps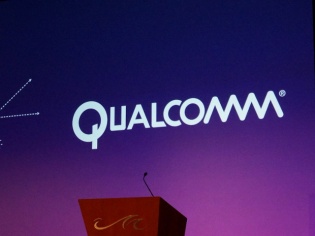 Chipmaking giant Qualcomm has released yet another tidbit of information about next year's flagship mobile processor that will make for insanely fast data speeds. While we don't know for sure if the upcoming Snapdragon 810 will be delayed, the company has announced that it will support Category 9 LTE.
Currently most smartphones with support for LTE bands are Category 4 devices, with theoretical data speeds of 150Mbps. There are a few Category 5 devices which do support speeds of 300Mbps, but the Snapdragon's Category 9 LTE increases that even further to 450Mbps.
While 4G LTE is only making its way to India, the technology is expected to grow at a rapid pace given consumer demand for high-speed Internet on mobile. Qualcomm is claiming that the Snapdragon 810 will be unveiled early next year, meaning that flagship devices from major manufacturers will not be delayed.
There have been rumors that suggest next year's Samsung Galaxy S6, HTC One M9, LG G4 and the Sony Xperia Z4 will be powered by the Snapdragon 810. All in all, get ready for a massive increase in data speeds on mobile if you're shopping around for a new flagship device next year.
TAGS: undefined