Intex Launches Its KitKat Powered Aqua KAT Smartphone At Rs 2,999
The device comes with dual-SIM card slots and supports 3G data bands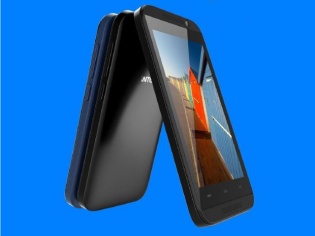 Indian smartphone manufacturer Intex has launched yet another ultra-affordable smartphone, dubbed the Aqua KAT, for Rs 2,999. The device features dual SIM card slots and supports 3G connectivity, apart from bringing a somewhat relevant version of Google's Android OS to the sub-Rs 3,000 smartphone segment.
The Aqua KAT features a 4-inch WVGA (480x800 pixel) display and is powered by a 1GHz dual-core MediaTek processor, coupled to just 256MB of RAM. Internal storage stands at just 512MB, but users will have the option to expand that by up to 32GB with the use of a microSD card.
The device's ultra-low cost hasn't made it shed luxuries such as primary and front-facing cameras, although with a 2MP units at the rear and a VGA unit up front, how useful they'll be is yet to be seen. All that hardware is powered by a 1,300mAh battery that is rated to provide between 3-4 hours of battery life.
One of the most welcome features on the Intex Aqua KAT however is that is runs on the not-so-outdated Android 4.4 KitKat operating system. While the performance of the device will be severely restricted owing to its low-powered processor, KitKat is known to be lighter than any of the previous Android releases.
The other big feature is the support of 3G bands, which isn't only a luxury on smartphones in the price band, but should also give a lot more people the chance to access high-speed internet.
TAGS: Intex, Aqua KAT, Android 4.4 KitKat, low-cost smartphone