Xolo Launches The Omega 5.0 & 5.5 For Under Rs 10k In India
The devices come packing a 720p display and octa-core processor, for a mid-to-entry level price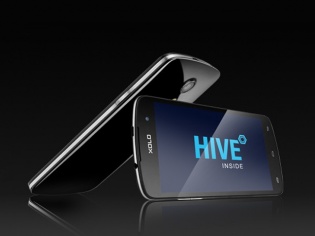 Indian smartphone manufacturer Xolo has announced the launch of two new smartphones under its new Omega line, which will be available from December 20. The devices – Omega 5.0 and Omega 5.5, are priced at Rs 8,999 and Rs 9,999 respectively, and feature similar specifications but different display sizes.
As its name suggests, the Omega 5.0 features a 5-inch 720p IPS display, and is powered by a1.4GHz octa-core MediaTek processor coupled to 1GB of RAM. At the rear of the device sits an 8MP Sony Exmor R sensor, while there's a 2MP shooter up-front. The Omega 5.0 comes with 8GB of on-board storage which can be expanded up to 32GB.
The Omega 5.5 is very similar to 5.0, with the biggest difference being the larger 5.5-inch HD display. Even the guts of the two devices are very similar, but owing to the larger screen size, the Omega 5.5 gets a larger 2,600mAh battery when compared to the 2,100mAh unit in the 5.0.
Both devices run on a forked version of Google's Android 4.4 KitKat dubbed Hive, which is similar to what Xiaomi does with its own MiUi. Pleasing audiophiles, both Xolo Omega devices feature Yamaha amplifiers with DTS support.
Omega combines a very unique design language and high-end hardware with the differentiated HIVE experience at a sub-10k price, hence making it the most compelling smartphone proposition in the industry today," said Vishal Sehgal, Co-founder & Director at Lava International.
It's great to see Xolo serving a wider set of users with two differently sized devices. The company has also pulled all the stops to ensure the spec crazy crowd has enough to drool over in the sub-10k smartphone market, but we'll save our judgments about the device's performance for later.
TAGS: XOLO, Omega 5.0, Omega 5.5, Hive OS, Android 4.4 KitKat