Apple's Big Push In India, To Open 500 iStores | TechTree.com
Apple's Big Push In India, To Open 500 iStores
It looks like Apple is getting serious about Indian market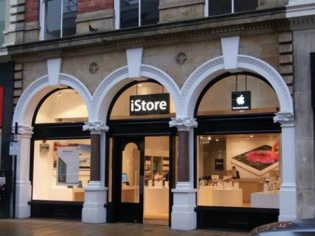 Despite the tremendous growth in the smartphone sales in India, unlike the other competitors Apple had never considered increasing its reach in India. Everything seems to be changing as there are indications that the Cupertino giant has plans for 500 iStores in India.
It is remarkable since, India was launched in India after almost one month after the global launch. Apple was also never serious about the Indian market as they were about the other Asian markets like Korea, China and Japan.
But the temptation for that big push in one of the fastest growing smartphone market seems to be too strong to ignore.
The serious push of Apple in India might throw up some interesting battle as this is the market that has been dominated by its traditional rival Samsung.
"All this will change now. The company is finalizing plans to become a serious player in India, which is being seen as a strategic and one of the most promising markets globally," a source told Times of India.
It looks like the recent demand for the iPhone 6 seems to have stirred Apple's interest in India. As Apple delayed the launch in India, there were reports suggesting that more than one lakh phones were sold through grey-market channels.
In another remarkable event, buyers queued outside the Apple stores before the launch of iPhone 6. Tim Cook had recently said that there was a 55% increase in sales of iPhones in India.
PatentlyApple had reported that in premium smartphone market, Apple is ahead of Samsung in India with a 55.3% share against Samsung's 24.2% share.