Google Is Building Kid-Friendly Versions Of Its Popular Services | TechTree.com
Google Is Building Kid-Friendly Versions Of Its Popular Services
The company will begin rolling out these services in 2015, with Chrome and YouTube being prime candidates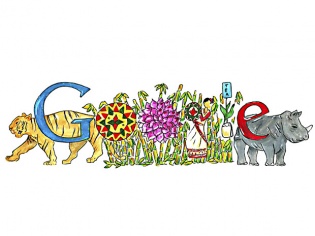 Google wants to be more kid-friendly, so its no wonder that the Internet giant has announced that it will create specific versions of its popular products for the 12-and-under crowd. According to USA Today the company will begin rolling out these re-tooled services in 2015, with the most likely candidates being Chrome and YouTube.
"The big motivator inside the company is everyone is having kids, so there's a push to change our products to be fun and safe for children," said Pavni Diwanji, VP of engineering charged with heading the new initiative.
The announcement comes hot on the heels of Google's kid-centric initiatives such as Maker Camp, Doodle 4 Google and Made with Code. Building products for kids however will be a full-time effort at the company, and will in all probability come under the scrutiny of the watchdogs the world over.
There are hints that Google may prioritize search for children, throwing up information that's more relevant to them. It's clear that the initiative won't just stop at filtering out inappropriate content or improving privacy controls for parents, but will also work towards establishing a 'kid's internet', which would be revolutionary.
"We expect this to be controversial, but the simple truth is kids already have the technology in schools and at home," added Diwanji. "So the better approach is to simply see to it that the tech is used in a better way."
The biggest hurdle Google will face will be related to collecting personal information, which in many ways is the backbone of how its business functions. The company didn't share a timeline for the rollout of its kid-friendly products, but nonetheless it will be interesting to see what the company does.
TAGS: Google, Child-Friendly Services, Chrome, YouTube