Global Smartphone Sales Slide May Begin In 2015: IDC | TechTree.com
Global Smartphone Sales Slide May Begin In 2015: IDC
Smartphone sales are on-route to posting a 26.3 percent growth in 2014, but will grow by a mere 12.2 percent in 2015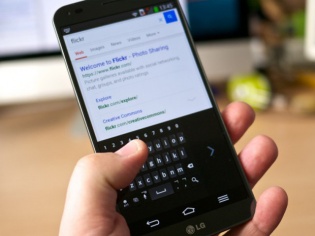 The global demand for smartphones will eventually cool down, but research firm IDC expects this trend to begin showing itself as soon as next year. The company estimates 1.3 billion smartphones will be shipped in 2014, an increase of 26.3 percent over last year, but shipments will grow to just 1.4 billion in 2015, a mere 12.2 percent growth.
Commenting on future trends that will be seen in the smartphone market, IDC expects global average smartphone prices to drop, given the growth of Chinese manufacturers in the space. Cut throat competition will force the prices of handsets down, as growth of the segment slows and manufacturers fight for market share.
"Emerging markets like India will see much lower smartphone prices, as average selling prices (ASPs) hit US$135 (Rs.8,360) in 2014 and will fall to US$102 (Rs.6,300) by 2018," Melissa Chau from IDC said in a statement.
When it comes to the mobile platform wars, IDC expects Google's Android to control 80 percent of the market, which will make up 61 percent of the industry's total revenues. Apple on the other hand is estimated to control only 13 percent of the volumes, but will command 34 percent of the industry revenues.
Further, the report adds that it will get harder for new operating systems like Tizen and Firefox to break Android's monopoly by competing on just price alone. Any new OS will have to bring something radically different to appeal to consumers.
TAGS: Global Smartphone Market, Chinese smartphone manufacturers, IDC