Microsoft Purchases Email Application Acompli For $200 Million | TechTree.com
Microsoft Purchases Email Application Acompli For $200 Million
Given the app's extensive integration with Microsoft's Exchange email and calendar services, the deal makes perfect sense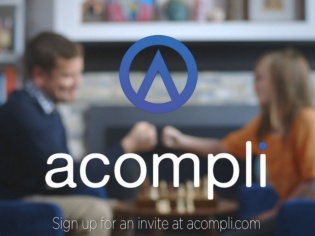 Following an accidental leak of Microsoft's intentions to buy mobile email application Acompli, the two companies have finally confirmed that the deal is actually taking place. According to TechCrunch, Acompli's team of two-dozen will be joining Microsoft, as part of a $200 million all-cash deal.
Acompli's email application for iOS and Android probably caught Microsoft's attention, given its extensive support for Exchange servers. While exchange email and calendar compatibility is baked into Google's and Apple's mobile operating systems, their integration is rather limited to doing just a few things.
On the other hand, Acompli handles tasks like creating events, responding to invites and managing contacts more like Microsoft's own Outlook. Tech industry watchers expect the Redmond giant could re-label the app as Outlook Mobile for Android and iOS, or even use the underlying technology to build the next-gen Outlook.
At Microsoft, Acompli will work within the Office 365 organization and will function independently to build mobile email products for the two rival platforms. The app already supports Exchange email and Office 365 file access, but its integration with the company could open up even more opportunities.
What's surprising is that the deal will not put an end to Acompli supporting rival email and other services such as Gmail and Google Apps, iCloud, and Yahoo. The move resonates Microsoft's strategy to grow its services arm by focusing on competing platforms, and while many of Acompli users are on Google services, it will be interesting to watch how the company pushes its own services.
TAGS: Microsoft, Acompli, email client, App