Xiaomi To Make Available 50,000 Units Of Its Redmi Note Later Today | TechTree.com
Xiaomi To Make Available 50,000 Units Of Its Redmi Note Later Today
The first flash sale of the newly launched Redmi Note will be held at 2pm on December 2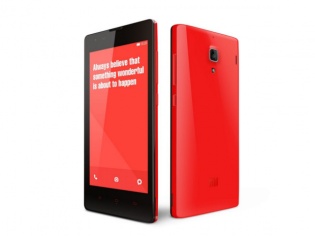 Xiaomi will host the very first flash sale for its recently unveiled Redmi Note phablet at 2pm on December 2, through online retail partner Flipkart. The company will make available 50,000 units of the device, which going by previous records set by the company, shouldn't last for more than a few minutes.
The Redmi Note is the third device from the company to go on sale in the country, and follows the same mantra of offering high-end specifications at low-end costs. The device packs a 5.5-inch HD display, is powered by 1.7GHz octa-core processor and 2GB of RAM, and is priced at Rs 8,999 for the 3G model.
Only the 3G variant of the Redmi Note will go on sale via Flipkart, while the more expensive 4G LTE enabled device will be sold via service provider Airtel. The device runs on Android 4.2 JellyBean with Xiaomi's propitiatory MiUi layer on top, but the company will roll-out a KitKat based update soon.
Given that smartphones are the dominant devices to access the Internet in India, and in many cases primary computers, larger screens do find favor among consumers. For long a larger display has translated to a bigger cost, but that's fast changing with the launch of low-cost devices like the Redmi Note.
Moreover, with the slow-but-steady growth of 4G in the country, more manufacturers are looking to offer LTE compatibility on lower cost devices. Even here Xiaomi has become a first, offering 4G LTE connectivity on a sub-Rs 10,000 device, but as mentioned earlier, if you're eying faster net speeds you're better off buying the Note from Airtel.
TAGS: Xiaomi, Redmi Note, Phablet