Lollipop Powers Less Than 0.1% Of All Android Devices | TechTree.com
Lollipop Powers Less Than 0.1% Of All Android Devices
With several big-ticket manufacturers rolling-out updates, that figure is expected to increase fairly quickly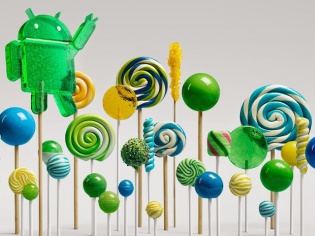 Google's latest software – Android 5.0 Lollipop – has been rolling out to devices for almost a month now, and despite its widespread popularity it hasn't had much of an impact on the Android ecosystem. The Lollipop update failed to feature on Google's recently released Android distribution chart, signifying that less than 0.1% of Google Play users have switched over to the latest software release.
That isn't exactly surprising given that devices running Lollipop right out of the box – Nexus 6 and Nexus 9 – hit the markets just weeks ago. Moreover, while the company has begun rolling out updates for the older Nexus models, given the company's phased approach, it will take some time before a sizable chunk of devices actually run on the latest software.
In the meantime, the share of devices running on Android 4.4 KitKat has grown to 33.9 percent, up from a mere 20.9 percent just three months ago. It isn't clear whether KitKat has hit its peak adoption now that Lollipop is here, but history suggests that we'll get to see growth for a few months before the latest version really starts to make a dent.

That said, there has been a huge change in the way manufacturers are treating software updates with the launch of Android 5.0 Lollipop. Big-ticket manufacturers like Motorola, HTC and even Samsung have promised updates for their devices in the coming months, because of which we should the share of devices running Lollipop grow faster than any previous Android release.
The adoption of newer versions of Android has always been slow given the sheer volume of low-cost devices shipped with outdated software. However, Google is looking to change that with ambitious projects such as Android One, and while the program hasn't been as successful in India as expected, an influx of newer devices from global manufacturers should change that.