2015 Google Glass To Be Powered By An Intel Processor: WSJ
The device will supposedly offer improved battery life, but there's no word yet on what it might look like or cost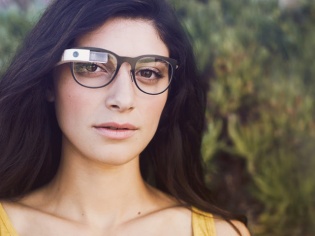 Google will roll-out a new model of its Glass headset in 2015 which will be powered by an Intel chip and offer better battery life, according to the Wall Street Journal. The experimental gadget has already been through a few iterative changes, but supposedly none have been as major as the one planned for next year.
The Explorer Edition of the Google Glass has become easier to buy over the past year, but its $1,500 price tag and still developing use case has restricted sales. With a faster processor, better battery life and an all-new design, consumer interest in the device could grow and finally lead to the device making it to store shelves.
The WSJ report adds that Google's partnership with Intel for Glass will also include marketing the device to hospitals and finding new uses for it in the workplace. However, the report makes no mention of what Intel hardware will be powering the next-generation Google Glass, but there are a few contenders.
Intel has been working hard to develop new low-energy chips in anticipation of the upcoming IoT (Internet of Things) and wearable revolutions. The company even setup the New Devices Group last year to build the next-generation of devices that will drive the multiprocessor revolution.
TAGS: Google Glass, Intel