Motorola Begins Selling $29 Leather & $79 Metal Band For The Moto 360 | TechTree.com
Motorola Begins Selling $29 Leather & $79 Metal Band For The Moto 360
It's great to see Motorola taking the market for customization so seriously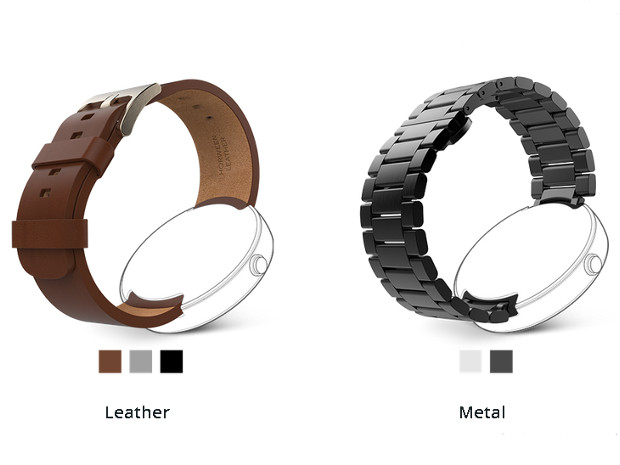 Just in time for the holiday shopping season, Motorola has begun selling individual bands for its Moto 360 smartwatch. The bands will be available in both leather and metal options, and are priced at $29 and $79 respectively.
The leather bands are available in three shades – black, stone and cognac, while the metal bands come in either a dark or light finish. All the recently launched bands are of the same width as the ones the Moto 360 ships with, but the company promises slimmer bands are on the way.
Motorola advises buyers head over to a jeweller in order to get the straps swapped out, given that the process isn't as straightforward as it may seem. An earlier announcement by the company pointed out that more watch band options are on the way, so if you aren't completely bowled over by the current options, it might pay to wait a little longer.
The straps are currently available on Motorola's store in the US, however it isn't clear when they might make their way to the Indian market. E-retailer Flipkart currently sells the Moto 360 in India for Rs 17,999 which is higher than the $249 price tag of the device in the US. It is to be seen what the individual watch bands will cost in India, but be assured that they'll cost a pretty penny.
TAGS: Motorola, Moto 360, smartwatch