Will Apple Ditch Google In Favour Of Its Own Search Engine?
A deal betweeen the two rivals is due to end in early 2015, sparking off claims that Apple could replace Google Search with Bing, Yahoo or its own search engine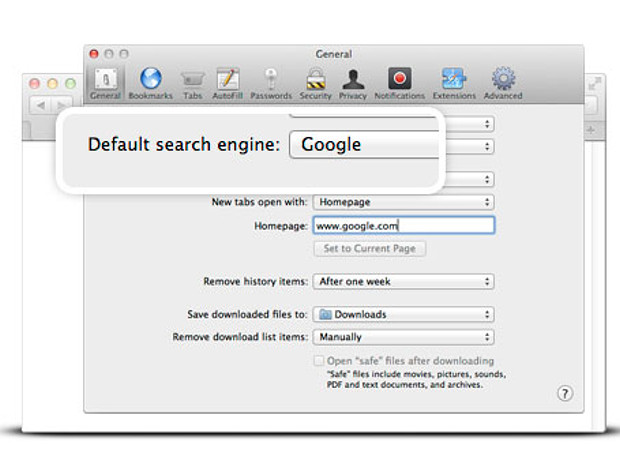 Last week Mozilla gave Google the boot from being the default search engine on its Firefox browser, and now it seems Apple may be looking to do the same. According to the Information's Amir Efrati, Apple could replace Google Search with either Microsoft's Bing, Yahoo or even its very own search engine on its Safari browser.
The deal between Apple and Google is due to end in early 2015, possible ending a five year run of Google Search being the default search on Safari browsers. The report adds that Microsoft and Yahoo have already started canvassing Apple to become the default search engine on iOS device and Macs.
Efrati writes that Apple is likely to base the decision on the 'quality of the product as much as the potential money made from search ads.' Google reportedly paid Apple $1 billion in 2013 to set its search engine as default on devices, but the Cupertino giant has been seen as distancing itself from its rival for some time now.
Backing up claims of Apple building its very one search engine, Apple Insider recently reported that a web-crawling bot had been spotted on the company's servers. However, others claims that Apple could simply be using the bot to boost its local and built-in search.
While Yahoo may have won over Mozilla, Apple could easily pick Microsoft as its default search provider. With the launch of iOS 7, the default search engine for Apple's digital assistant Siri has been Bing search. However, Re/Code reports that Yahoo too has been working aggressively to increase search revenues and become Apple's default search.
Even if Apple does ditch Google from being the default search engine on its Safari browser, it is expected that users will have the option to pick their search engine of choice. When it comes to the browser war itself, Google's Chrome leads, controlling more than twice the share of Microsoft's Internet Explorer, which takes second place.