Google Plans Strategy Shift To Boost Android One Sales | TechTree.com
Google Plans Strategy Shift To Boost Android One Sales
The company has tied up with several new OEMs and component vendors, apart from focusing on offline retail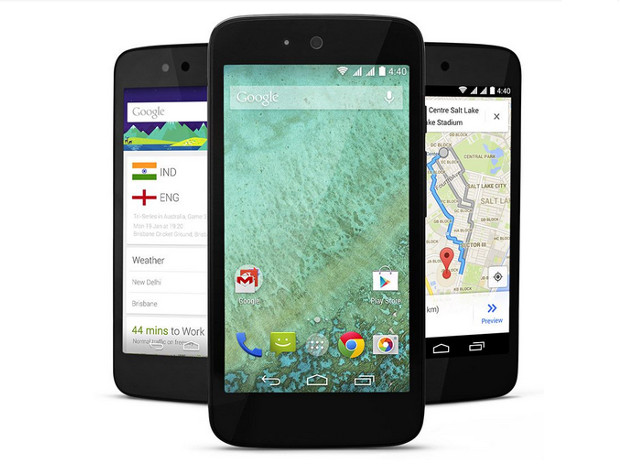 Google's take on disrupting the low-end smartphone market – Android One, may have created shockwaves among the press, but in the real world consumer response has been at best, lukewarm. Now, the company is planning to revamp its efforts with a new marketing campaign, tie-ups with new OEMs and component vendors and is even planning a program to create awareness among retailers.
Android One devices haven't been able to severely dent the overall entry-level smartphone market, despite the massive push from Google. The first three devices from Micromax, Karbonn and Spice went on sale in September, with market analysts suggesting over 5 lakh devices were sold by October-end.
"We continue to get strong consumer demand. We track things like average number of people walking into stores and asking for Android One devices. From that perspective we are extremely happy," said Sandeep Menon, Director of Marketing at Google India, according to a BusinessLine report.
Industry experts claim one of the major shortcomings of Android One was the lack of availability of the devices in offline stores right from the word go. Making matters worse, several offline stores have decided against stocking Android One devices citing double standards in pricing and margins when compared to online retailers.
"Pricing and margins for retailers are in the hands of the OEM partners but we are constantly engaged with them. Our engineers are working with new suppliers in China to benefit OEM partners in terms of choice and availability," added Menon.
Google is assuring offline traders that it has no bias against them, and has already announced a number of partner OEMs for the Android One program. The company has also tied up with chipmaker Qualcomm to integrate its components into upcoming devices, and hopefully also bring low-cost LTE devices to the market.
Analysts say that Google did not provide enough emphasis on one of the greatest strengths of Android One – timely software updates, thereby hurting sales. The company should work harder to make consumers aware of the benefits of running the latest versions of its software, adding value to their purchases.
Android One has never been about flashy hardware, but in a market where consumers are heavily swayed by hardware specifications, it's of great importance that the devices at least match the competition. With big brands like HTC and Lenovo planning to enter the Android One fold, that could soon change.
TAGS: Google, Android One, HTC, Lenovo, Qualcomm, low-cost smartphone