HERE Maps Update Will Predict Traffic Up To 12 Hours In Advance | TechTree.com
HERE Maps Update Will Predict Traffic Up To 12 Hours In Advance
The company has tied with the world's top Geographic Information System (GIS) providers to pull off the same.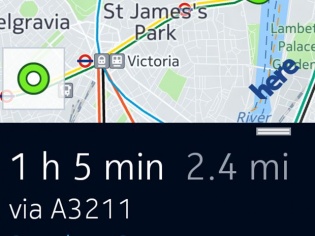 Nokia owned HERE Maps is indeed taking traffic monitoring and accurate routes to a whole new level. The Finnish company is pushing out a new update that has been delivered thanks to its partnership with Esri, one of the world's top Geographic Information System (GIS) providers.
The HERE team is able to pull this off thanks to the historical traffic data provided by Esri that enables HERE to accurately predict traffic up to 12 hours in advance on the selected route. What is cooler is that HERE will even reroute before you take off in case it detects that there has been an accident on the way. But all of this happens much in advance before you begin your journey on your selected route.
Since HERE is currently not a part any mobile ecosystem, the company offers the HERE Cloud service that will allow you to sync and add your route online both via your smartphone or a web browser on your PC.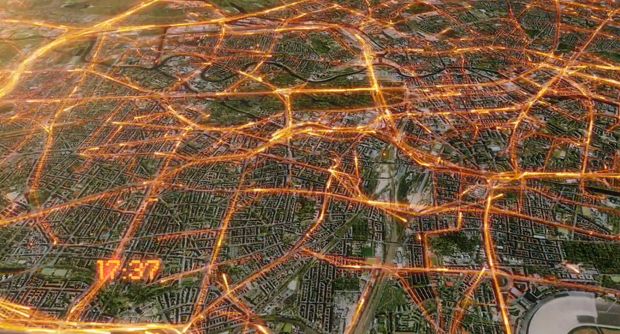 An image that illustrates the probe data the HERE captures in Los Angeles everyday.
HERE Maps' objective from this is to provide you a route that does not change once you have begun your journey, which is where the prediction technology comes of use. Buts its not only the user or consumer that HERE is looking out for, but Automakers, transportation agencies and other companies as well. They can literally build applications that seamlessly integrate HERE predictive traffic data across all screens keeping every one in the know and connected at all times.
Predictive Traffic, HERE Real-time Traffic is available in 43 countries and historical traffic data are available in 81 countries. HERE also collects more than 70 billion probe points per month and has collected more than 1.3 trillion historical probe points over the past decade.
TAGS: Mobile Phones, Navigation, Nokia HERE Maps, Nokia