Samsung GALAXY Note 3's Android Lollipop Update Surfaces Online | TechTree.com
Samsung GALAXY Note 3's Android Lollipop Update Surfaces Online
While we are happy to see these builds show up online, Samsung has yet to give us an official heads up about the same.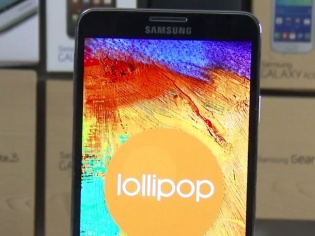 SamMobile has been teasing us with a number of unfinished builds for a few months now. This indicates that Samsung is indeed hard at work, scratching their heads over that massive range of smartphones and tablets that need to get updated to Android Lollipop. So after the GALAXY S5's Lollipop ROM that leaked out online, it was pretty obvious that the "next best thing", or Samsung's GALAXY Note 3 firmware showed up. But as expected, everything is pretty much the same as on the S5 with the addition of the Multi-Window feature.
One look at the screenshots and you can tell that Samsung's firmware just seems to be "influenced" by Google's Material Design guidelines. Yes influenced would be the right word here as it seems to make a mess out of things by mixing the two. The teal green colour that we have been seeing on TouchWiz is still prominent throughout the UX with Samsung finally moving to white background for all native apps.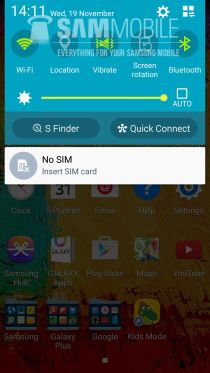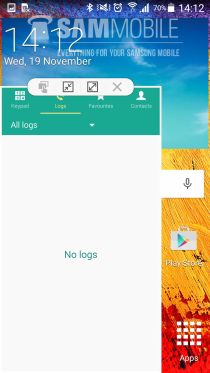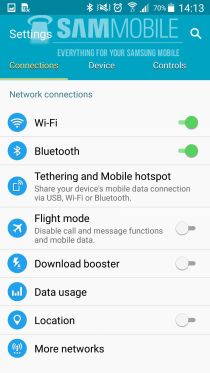 The typical Samsung notifications bar remains the same with the addition of Google's Android Lollipop-like card notifications looking out of place below it when expanded. Clearly, TouchWiz and Material Design cannot blend. Still then we wished that Samsung came up with a newer iteration of TouchWiz instead of using the same old stuff since all those apps in the Play Store will be shifting to the newer design language sooner or later.
Unlike HTC and the rest of the Android smartphone manufacturers out there, we have yet to see Samsung make things official about its Android Lollipop firmware update roll out. This could be because Samsung is not too good when it comes to software updates if you remember the whole GALAXY S3 incident that left Samsung customers with a sour aftertaste.
TAGS: Mobile Phones, Software, Android, Android 5.0 Lollipop, Samsung