Pre-Orders For Google's Nexus 6 To Start Today In India | TechTree.com
Pre-Orders For Google's Nexus 6 To Start Today In India
The device will be available in both 32GB and 64GB variants, priced at Rs 44,000 and Rs 49,000 respectively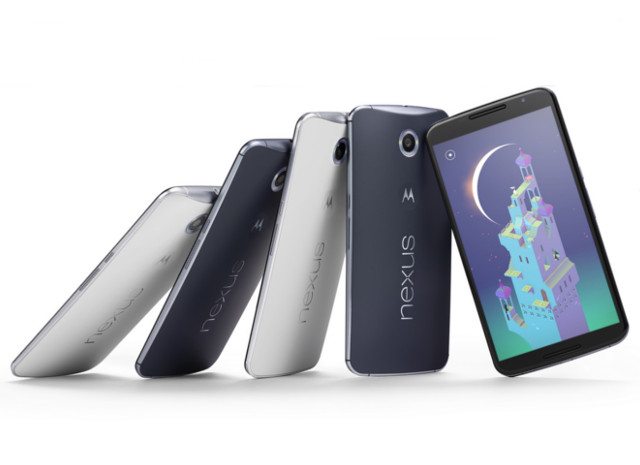 Google's latest flagship Nexus 6 phablet is all-set to go on pre-order in India today (November 18), ahead of the launch of the Nexus 9 tablet in the country. The news broke when e-retailer Flipkart updated its listing for the Nexus 6 to read "1 days to go for the Nexus 6" (now been changed) which was confirmed by NDTV Gadgets.
The Nexus 6 will be available in Indian in both 32GB as well as 64GB variants, coming in two distinct shades of Midnight Blue and White. The two variants have been priced at Rs 44,000 and Rs 49,000 respectively, with the prices being the same on Google's Play Store as well as e-retailer Flipkart's online listing.
Buyers of the Nexus 6 from Flipkart will have access to three offers: a free three month subscription of Flipkart First, Rs 1,500 cash back on availing the 6/9/12 month EMI schemes from HDFC/ICICI bank, and pre-selected Flipkart e-books worth Rs 2,100 for absolutely free.
While the Nexus 6 is undoubtedly the latest and greatest from Google, it is yet to be seen how consumers respond to the device. Unlike the previous Nexus 4 and Nexus 5, there is a marked increase in the price of the newest Nexus device, which could put it out of reach of many in India, especially without any carrier subsidies.
Further, reviews of the Nexus 6 have been mixed, with a lot of early users claiming the Nexus 6 offers the best Android experience ever, but is far too big for most people. While the device is basically a blown up Moto X, it lacks the premium feel that rivals like HTC, Apple and even Motorola (in terms of wood and leather backs) offers.
However, when it comes to performance, the Nexus 6 is one among the most powerful smartphones currently on sale, and like previous Nexus devices is the perfect embodiment of what a modern Android device should be. Big phones still don't sell as well as their more the more handy companions, which is why Google is continuing to sell the Nexus 5.
TAGS: Google, Nexus 6, Phablet, Flipkart, Play Store