Download: Google Releases Material Design Influenced Messenger App | TechTree.com
Download: Google Releases Material Design Influenced Messenger App
Available on the Play Store right now, the app will certainly add a dash of colour to your messaging experience.
We do understand that this is the WhatsApp era and that very few people send text messages these days. But Google does believe that many users still use SMS, which is why it has finally rolled out a brand-new Messenger app for Android.
If you have been keeping track of Android Lollipop and the Nexus 6 smartphone, you must have notice that new icon at the bottom of the homescreen that shows a chat bubble (Material Design themed of course). Well, Google suddenly decided that Hangouts was simply not enough for SMS, and pushed out its new Android Messenger app complete with colourful Material Design theme.
The app is pretty straight forward in its approach and gives you a smooth UX that is limited to SMS and MMS messaging. The layout is a clear cut example of Google's Material Design theme and allows you to shoot and attach camera images directly from the keyboard area turning it into a viewfinder. The app connects with the Google Photos app for image selection from your smartphone and will even let you send audio messages to your friends.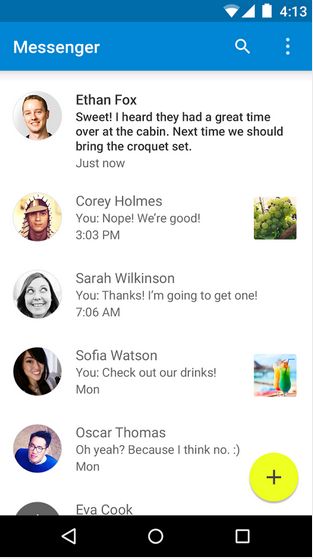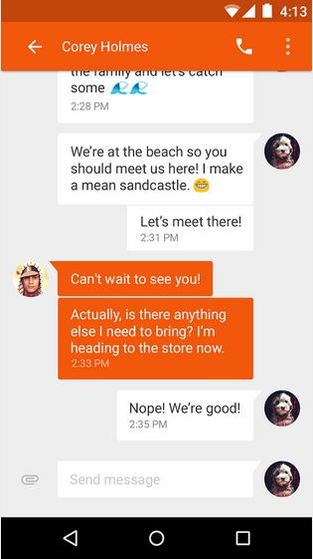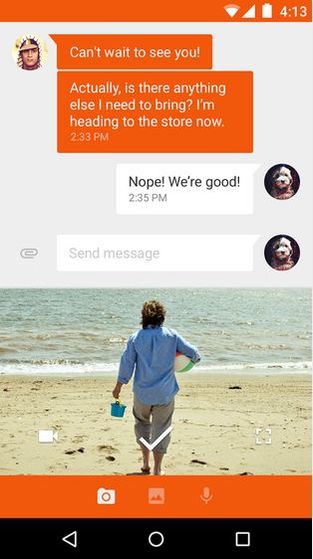 Seems like Google has been working hard to deliver the Material Design experience even to devices that do not run its stock Nexus software. All that remains right now is a Dialer/People contacts app to deliver a vanilla Android Lollipop experience to any Android smartphone out there.
Name: Messenger
Publisher: Google Inc.
Size: Varies with device
OS: Android
Download: Play Store