We Could Soon Have Mid-To-Top Tier Tablets From HTC | TechTree.com
We Could Soon Have Mid-To-Top Tier Tablets From HTC
While the Nexus 9 doesn't match iPad, HTC is still the perfect company to let loose on Apple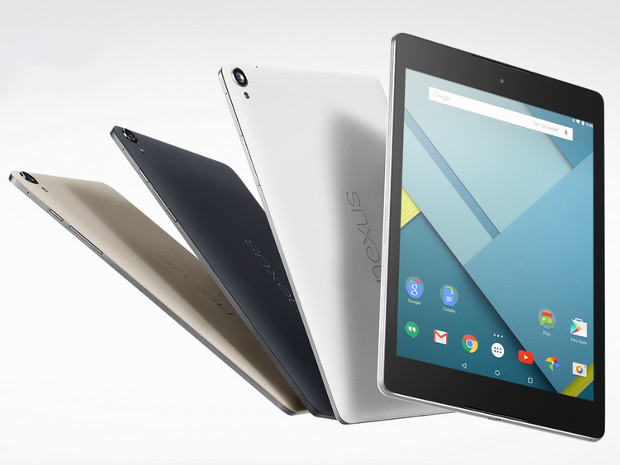 Google is making an all-out assault on the premium tablet market with its HTC-built Nexus 9, but if you've been reading a few of the early reviews, it's clear that the device lacks a certain 'richness' to it. So should you give up hope of ever swapping in your iPad for an Android powered device? To put it simply, no.
Thanks to Google, Taiwanese company HTC has marked its reentry into the tablet space, and by the look of things the company plans to stay. New reports suggest that we should see independently developed tablets from HTC as early as next year, and they're only going to serve the upper reaches of the tablet market.
"The affordable tablet space is not highly profitable, we'll be more concentrated on the high-to-mid tier space with devices sized above 7 inch," said Jack Tong, president of HTC North Asia, according to a report appearing in a Taiwanese publication.
Interestingly, HTC doesn't seem to be holding back from spelling out that the market for smaller tablets is being eroded by the ridiculously large smartphones. "The 7-inch tablet space has been blurred out by the sheer size of smartphone these days. Hence, it makes sense to focus on the bigger picture," added Tong.
In the past few years, the only reason HTC has managed to stay relevant in the smartphone business is because of beautifully built devices such as the One (M8). There's literally no reason to believe the company won't do the same with tablets, finally boosting the Android platform's prowess to take on Apple's iPads.
To Google's credit, while we're disappointed that the Nexus 9 doesn't match the iPad in terms of quality, the entire point of the Nexus program is to set a benchmark for its partner manufacturers. Moreover, if HTC's learning from building the Nexus 9 results in the company releasing a premium tablet, we'd say its a job well done.