Motorola Puts The Moto 360 With Metal Bands On Sale For $299 | TechTree.com
Motorola Puts The Moto 360 With Metal Bands On Sale For $299
The company will also unveil new software features like My Design that lets users cutomize the watchface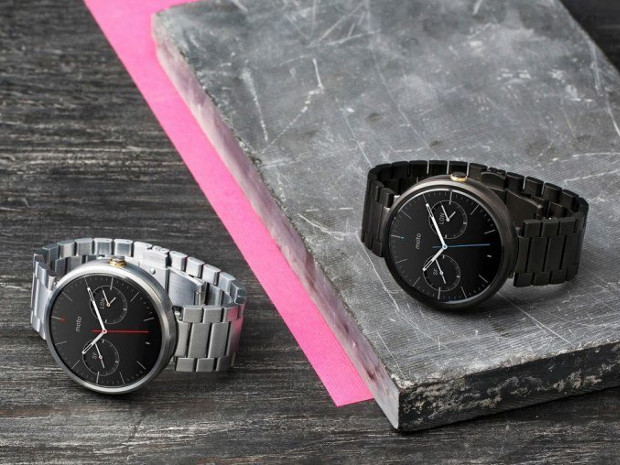 At long last Motorola has finally put the metal bands for its Moto 360 smartwatch on sale, offering users a level of customization that it so furiously publicized during the device's launch. The bands are available in a shade of black and silver, and a Moto 360 kitted out with either of them will retail for $299.
The new straps have a width of 23mm, but the company says that a slimmer 18mm option is on its way, and will retail for the same $299. There will also be a watchband in a champagne shade that takes the price of the device up to $329, alongside three new shades – black, stone and cognac – of leather bands.
Do the metal and regular leather bands not make your cut? Fear not, as Motorola has announced that it's partnering with TTYL to make silicone bands for the Moto 360 in a variety of hues, and DODOcase to offer four new color options in stitched leather variants. The silicone and stitched leather variants haven't gone on sale yet.
Motorola hasn't just brought in a variety of watchbands to help buyers customize, but has has also introduced new features such as My Design, that lets users customize the watch face. They've also included that winnin watchface design from the Moto 360 challenge we had prior to the device's launch.
The company is also introducing its own fitness app, dubbed Moto Body, that tracks steps, distance, heart-rate and calories burned. The above mentioned software features will be available through the Moto Connect app within the next few days. While the watchbands are available for sale in the US through Motorola.com, it is to be seen how soon they make their way to India through Flipkart.
TAGS: Motorola, Moto 360, smartwatch, wearable, Android Wear