Could Apple Really Discontinue The iPad Mini Line Next Year?
The iPhone 6 Plus, shrinking tablet sales and fierce competition have apparently made Apple rethink its Mini tablet strategy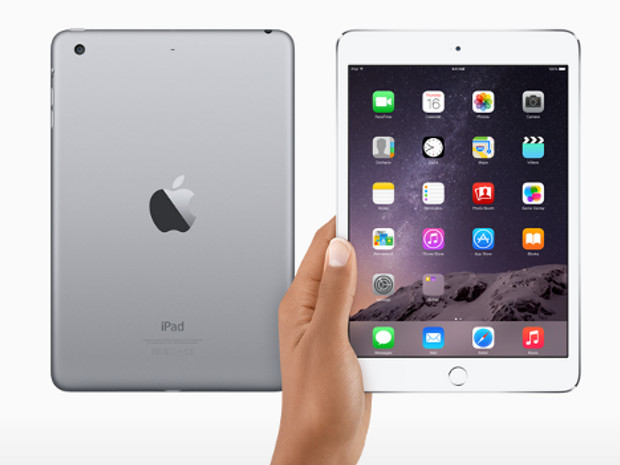 At a time when Apple's commitment towards the iPad Mini line seems sketchy, a Taiwanese report suggests that the Cupertino giant could altogether axe the model as early as next year. Economic Daily News claims that the 7.9-inch tablet from Apple will be replaced by the long rumored iPad Pro, making the iPad Mini 3 the last tablet in its series.
The reason for Apple's apparent decision to do away with the iPad Mini revolves around the introduction of the iPhone 6 Plus, shrinking tablet sales and fierce competition in the market. While there's no way to corroborate the findings of the report, Apple's lack of enthusiasm when updating the iPad Mini this year is seen as enough proof by many.
While the iPad Air 2 got skinner and more powerful with an upgraded A8X chip, the iPad Mini 3 featured almost identical hardware to its predecessor, save for a TouchID sensor. While this sparked off cries that the iPad Mini 3 didn't offer enough to warrant an upgrade, others argue that Apple didn't see enough value in serving the dying product line.
Th Economic Daily News has had a solid track record when it comes to breaking Apple stories, but there have been instances when the site has gotten it all wrong. The lack of new information regarding the company doing away with the iPad Mini seems to be the major source of skepticism, but it's no secret that Apple is struggling to grow its tablet sales.
Then there's the iPad Pro, a device which has been rumored for so long now that it's beginning to seem like a hoax. Still, its not loony to think that the boffins at Apple haven't played with the idea of a larger iPad, and with Microsoft tasting a bit of success with the Surface Pro 3, now could be the perfect time to give people the larger tablet they've been waiting for.
TAGS: Apple, Apple iPad mini 3, Tablet, iPad Pro