Initial Reviews Say The Nexus 6's Camera Is Something To Watch Out For | TechTree.com
Initial Reviews Say The Nexus 6's Camera Is Something To Watch Out For
Engadget claims the Nexus 6 runs circles around the Moto X, upon which it was based, when it comes to camera performance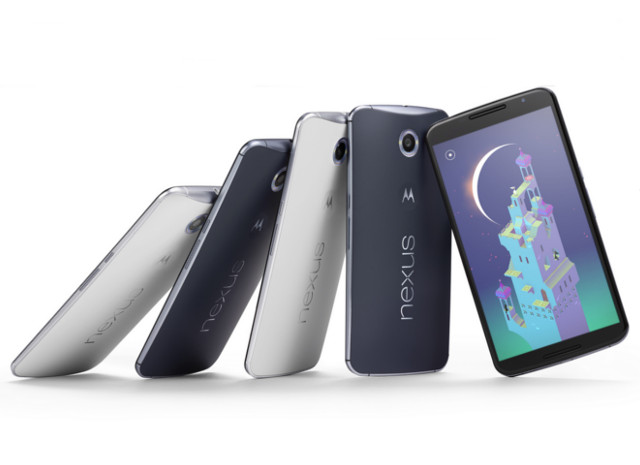 Google's new Nexus 6 phablet should hit store shelves early next month, but early users of the device are reporting some interesting things. Built by Motorola, the Nexus 6 is essentially a blown-up Moto X, which is in no way a bad thing. Not only has the size gone up, there are also a few component changes such as the more powerful processor, QHD screen and an improved camera.
In its first look of the Nexus 6, technology site Engadget reports that the Nexus 6 employs an improved version of the Moto X's 13MP camera module. While similar, the site reports that the camera on the Nexus 6 is a marked improvement over than of the second-generation Moto X.
All Nexus smartphones, and more broadly, all smartphones powered by Android have drawn flak for producing photos of sub-par quality. While manufacturers claim the hardware they use isn't to blame, the Google built software has been considered to be the root of this evil.
If what Engadget reports is in fact true, we could finally have an Android device that can match, or at least compete, with the iPhone and Nokia PureView devices in terms of producing beautiful photos. Moreover, if its a software fix that's helping make photographs great, a lot of smartphone cameras could suddenly become great.
With Android 5.0 Lollipop, Google has added support for YUV and Bayer RAW image formats that should provide a noticeable bump in image quality. Moreover, the new camera API will allow apps to take advantage of the sensor's full resolution even when shooting at 30fps in burst mode.
The Moto X camera wasn't great by any means, but it wasn't bad either. The report says Motorola has managed to better that camera's output on the Nexus 6, but it is to be seen how it will size up against Sony's flagship devices and those from rivals Apple and Microsoft. If the Nexus 6's improved camera performance is down to a software upgrade, it could be potentially exciting news for owners of all devices that are likely to receive the Lollipop update.
Read Engadget's hands experience with the Nexus 6 here.
TAGS: Google, Nexus 6, Motorola, Moto X, camera technology, Android 5.0 Lollipop