Microsoft Enters The Wearable Space With A $199 Fitness Tracker
The devices is a smaller part of Microsoft's health and fitness dreams, led by its Health platform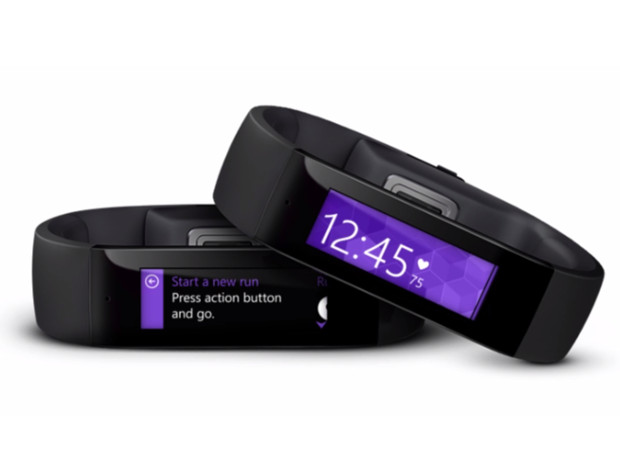 Microsoft has finally announced its entry into the wearable space, starting with a $199 fitness tracker and a cross-platform cloud service. The company's key focus will be revolutionizing global health and fitness, and while the wearable device is big news, it's sort of eclipsed by Microsoft's Health platform.
To put it simply, Microsoft Band (what the company is calling it) is a fitness tracker powered by Microsoft Health. The device's (and cloud service's) highlight is that it will be compatible will multiple platforms, being available to iOS, Android and Windows Phone users all at the same time.
In terms of the hardware itself, Microsoft is using Band similar to how it uses its Surface to set the hardware standards for other manufacturers. The company claims the device features today's leading sensor technology, and is essentially made up of an accelerometer, GPS module, always-on heart-rate sensor and a simple LED screen on top.
Rather than just counting steps, Microsoft Band will combine data from the GPS and always-on heart-rate monitor to accurately measure the length of a wearer's strides and calories burned. "It really gets to a different level on fitness, on heart rate, on calorie count, on calorie burn, on what you're doing, because of that," said Zulfi Alam, General manager of personal devices at Microsoft, according to the Verge.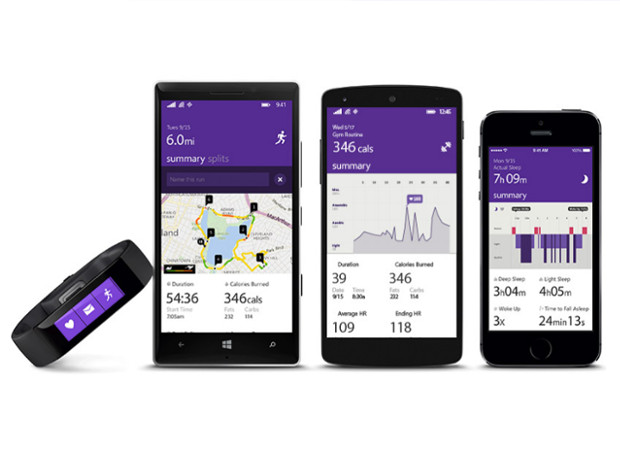 The company will also license the 10 different sensor modules it has developed for Band, so that other manufacturers can get in on Microsoft Health. While that's the hardware side of things, on the software front, at present Microsoft has tied up with Jawbone, MapMyFitness, My Fitness Pal, and Runkeeper to import their data.
Microsoft Band is still quite a simple device, and the company says it isn't trying to replace the watch on your wrist. The device houses a small rectangular screen that shows the time by default, and users will be able to scroll through tiles (no surprise there) that will display a users step count, workout data, etc. Band will also display phone notifications and there's even Cortana integration when paired to a Windows Phone.
While Microsoft Band is big news, Microsoft Health is what the company is really trying to sell to consumers. Band isn't that much different from what we've seen other manufacturers do, but it's what users will be able to do with the collected data that really holds promise. One thing however is crystal clear, Microsoft's take on health and fitness tracking is a culmination of mobile and cloud in the purest of senses.
TAGS: Microsoft, Microsoft Band, Microsoft Health, health & fitness tracker