Update For Google Play Music Brings Songza-Style Playlist Curation
Users will now have access to expertly curated playlists based on time, weather and activity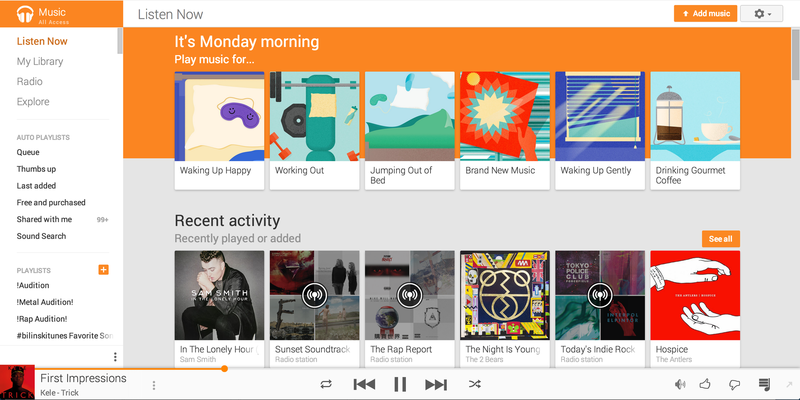 Earlier this year, Google bought popular music streaming service Songza to take on the behemoth that was formed when Apple took over Beats. Now, for the first time, users of Google's Play Music service will have access to expertly curated playlists based on time, weather and what Google thinks you're doing at the moment.
The curated playlists is something taken directly from Songza, which uses a mix of algorithms and humans to put together a set of tracks for you. Through Google Play Music, users will also have the option of downloading playlists for offline listening, something Songza didn't offer as a standalone service.
Another difference between Google's music streaming service as opposed to Songza is the ability to view the next track on the playlist, and add, remove and re-order the list to suit your needs. Further, the Play Music app now has a re-designed interface, where the "Listen Now" section helps users discover new songs.
While the Play Music with Songza integration will be available only in the US and Canada, users in India can expect to get the new Listen Now update. In the future Google could open up the music streaming functionality of Play Music in India, just as it opened up Play Newsstand in the country recently.
TAGS: Google, Play Music, Music Streaming, Apple, Beats Music