Android One Isn't No.1 When It Comes To Sales: Analysts | TechTree.com
Android One Isn't No.1 When It Comes To Sales: Analysts
Despite the massive marketing spend,the program has apparently been unable to dent the overall low-cost Android market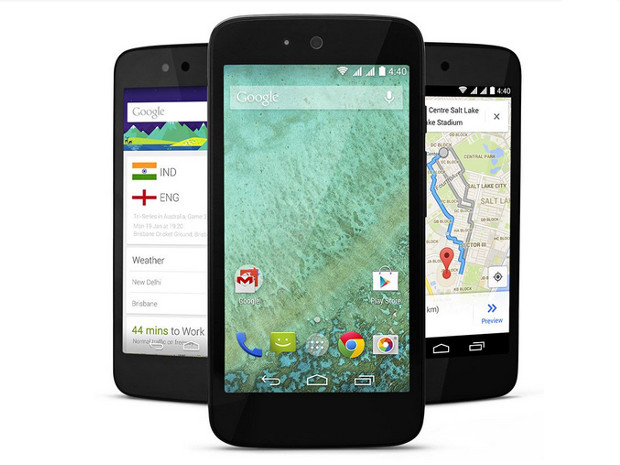 It's been just over a month since Google in collaboration with Micromax, Karbonn and Spice kicked off the Android One program in India. It is estimated that the Internet search giant will spend over Rs 100 crore to publicize its low-cost smartphone initiative, and despite the glitzy marketing push analysts believe the response hasn't been encouraging so far.
According to an Economic Times report, the market for smartphones in the price band around Rs 6,000 is about 200,000 units a month, however Android One sales clock in at just half to one-third of the base market size. Analysts say that the Android One adverts fail to convey the advantages of using Google's services and receiving regular updates in line with the Nexus line.
However, the three Indian manufacturers Micromax, Karbonn and Spice say they are more than pleased with the response for their Android One devices. The devices at first were sold exclusively through the online route, but are now making their way to offline retailers, which is further boosting their presence in the Indian market.
None of the three companies or their online retail partners shared sales figures of the respective Android One devices, so it's too early to grade the performance of Google's low-cost handset push. It could take time however for people to buy into the idea, which should be fast tracked once the search giant begins pushing out its latest Android Lollipop update to these devices.
Further, a hoard of new manufacturers are on their way into the Android One program, including giants like HTC, Lenovo and possibly Xiaomi. By controlling the software, Google will be able to maintain a consistent look and feel of Android OS across price bands, and the company hopes to use the success of the program to showcase to manufacturers what consumers expect from devices.
TAGS: Google, Android One, Micromax, Karbonn, Spice