Apple India Sells Its Lot Of 55,000 New iPhones In Just 72 Hours | TechTree.com
Apple India Sells Its Lot Of 55,000 New iPhones In Just 72 Hours
Buyers will have to wait for a minimum of 3 days to get their hands on the iPhone 6 and 6 Plus again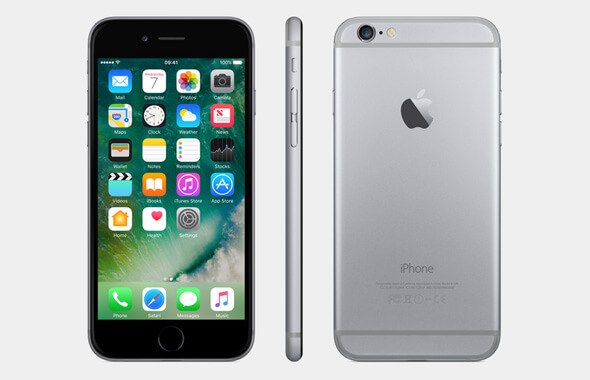 It is estimated that Apple shipped 55,000 units of its iPhone 6 and 6 Plus to India before they went on sale on October 17, qualifying as the largest ever iPhone launch in the country. A new report suggests even that wasn't enough to keep up with the festive season buying frenzy as the first lot of devices was sold out in 72 hours flat.
According to a Hindustan Times report, buyers looking at the new iPhones will have to wait for a minimum of 3 days before the devices will be back in stock. "We take a few days for the iPhones to be brought here, a minimum of three days for new stock," said an unnamed person at Apple India.
Other sources at Redington, Ingram Micro, Rashi Peripherals and Reliance – the authorized distributors for the iPhone 6 and 6 Plus – said the wait could be a bit longer if the shipment is delayed. The new iPhones are undoubtedly the most successful Apple products to reach Indian shores.
Twist in the tale
Apple's biggest competitor, Samsung, too launched it flagship Galaxy Note 4 phablet on October 17, with the clear goal of stealing some of the iPhone 6 and 6 Plus' thunder. The HT report adds that a Samsung spokesperson claimed the company has sold more units of the Note 4 than the iPhone 6 models combined.
While that statistic is far from confirmed, given Samsung's reach in the Indian market and the fact that the Note 4 has received better reviews than its predecessor, it could very well be true. Also, Apple has lost out on a golden opportunity to grow its share in the Indian market, by iPhone 6 stocks running out so soon.
Both companies are trying their best to make full use of the festive season buying rush to offload their premium products to Indian buyers. It will be interesting to see the results from both companies post Diwali – confirming whether Samsung has won back some of its mojo with the Note 4 and if Apple is truly making inroads into the Indian market.
TAGS: Apple iPhone 6, Apple iPhone 6 Plus, Indian Smartphone Market, Samsung, GALAXY Note 4