Microsoft To Launch Its Smartwatch In The Coming Weeks: Forbes | TechTree.com
Microsoft To Launch Its Smartwatch In The Coming Weeks: Forbes
The device will supposedly focus on health and fitness tracking and resemble Samsung's GearFit.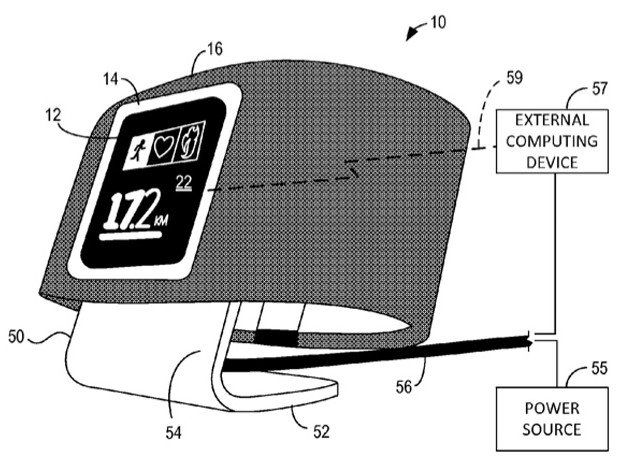 Off-late Microsoft has been lacking quick responses to new trends in the technology sector, especially when it comes to the burgeoning wearable space. However, a Forbes report claims that could soon change, as the Redmond-based tech giant is expected to unveil its very own smartwatch in the coming weeks.
According to the report, Microsoft's first wearable device will be all about health and fitness tracking, which while not a particularly new idea, should be quite interesting to see. The purported device will feature a heart-rate monitor and will be compatible across iOS, Android and its own Windows platforms.
Microsoft's upcoming smartwatch will supposedly last for two days on a single charge with regular use and will be available in time for the holiday shopping season later this year. The unidentified sources Forbes cites say that the device will resemble Samsung's Gear Fit, with a full-color touch screen and wrist-band like construction.
The wearable space, especially smartwatches and devices like Google Glass are receiving a great deal of attention from consumers. While the market for wearables is still miniscule in comparison to smartphones, it is expected to quickly grow as these devices become more useful and also cheaper.
Microsoft may be a year or two late to the smartwatch game, but going by the fact that rivals Google, Apple and Samsung haven't really figured out the market yet, the company does have a healthy fighting chance. The news is far from confirmed, and even if Microsoft doesn't reveal its smartwatch in the coming weeks, it's only a matter of time before the company has to get into the space.
Earlier rumors had hinted that Microsoft's smartwatch could feature an always on heart-rate monitor, which if true, could disrupt the health and fitness wearable space. The other big winner will be the device's cross compatibility, especially since the company's is a distant third in the share of the smartphone market it controls.
TAGS: Microsoft, smartwatch, wearable, Samsung, Gear Fit, fitness-tracker