Nexus 9 Tablet Listed On Google Play Store In India For Rs 28,900 | TechTree.com
Nexus 9 Tablet Listed On Google Play Store In India For Rs 28,900
The listing carries a "coming soon" tag, with a tentative launch expected in early November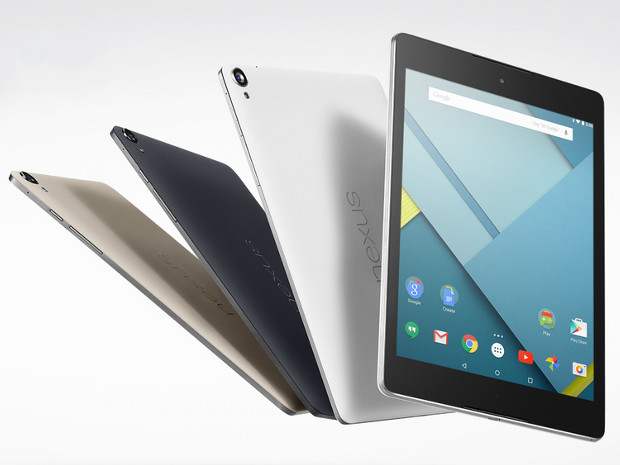 Google recently unveiled a whole host of Nexus devices alongside its latest Android build, and soon after confirmed that India was among the first batch of countries to get the new devices. True to its word, the company has listed the Nexus 9 tablet on the Play Store in India, with prices starting at Rs 28,900.
The Play Store listing of the Nexus 9 reads "coming soon", but it is expected that the device will go up for pre-order soon, and should go on sale in early November. The device at first will be available only in two variants - the 16GB Wi-Fi only (Rs 28,900) and the 32GB Wi-Fi+LTE (Rs 44,900).
Further, the Play Store listing shows that the device will be available only in the Indigo black colour, however this could change closer to the actual launch date of the device. There's no word yet on when the Nexus 6 will be launched in India, but we should again expect it to happen in the coming month or so.
The Google Nexus 9 features an 8.9-inch display with a resolution of 2048 x 1440 pixels, and an aspect ratio of 4:3. The device is powered by NVIDIA's 64-bit Tegra K1 processor which is coupled to a Kepler GPU and 2GB of RAM. There will be two internal storage options – 16GB and 32GB, with no option to expand that.
Other hardware specs include an 8MP primary camera with f/2.4 apeture, a 1.6MP front facing unit and a large 6,700mAh battery powering all that gear. Connectivity options include Wi-Fi, 4G LTE (option), Bluetooth and NFC. Google has also listed the optional Nexus 9 Cover on the Play Store, carrying a price tag of Rs 2,900.
TAGS: Google, HTC, Nexus 9, Tablet, Play Store, NVIDIA, Tegra K1