Everyone To Get A Bite Of The Apple: 55K iPhone Ship To India
A record 21,000 bookings have been received for Apple's finest as off Tuesday in India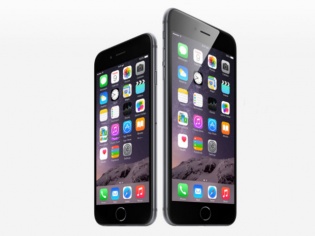 Apple's new iPhone 6 and 6 Plus are all-set to go on sale in India at the stroke of midnight on October 17 (Thursday night). Fears of there not being enough devices to go around have been calmed, as sources suggest Apple is shipping between 50,000 and 55,000 units into India.
The company has received record pre-bookings of 21,000 units for the new iPhone 6 and 6 Plus in India as off Tuesday, but come D-Day there shouldn't be a shortage of devices. The healthy shipment comes despite there being a shortage for the devices globally, and the launch being scheduled in India on the same day as China.
According to an Economic Times report, local distributors have been lobbying with Apple to make sure the iPhone 6 and 6 Plus were launched in India before the festival of Diwali. The report added that demand for the devices has been unusually high, with half of all customers pre-booking the device having made a full payment.
There was a huge supply crunch last year when Apple shipped just 20,000 units of its then newly launched iPhone 5s and 5c. This time around however, given the enthusiasm of buyers in India, the Cupertino calif seems to be paying a little more attention to the Indian market, which in reality is still a very small market for the company.
Samsung on the other hand, India's largest smartphone manufacturer, is pulling all stops to compete with Apple, and will launch its Galaxy Note 4 on the very same day as the iPhone6. While Apple seems to have the edge in pre-orders, Samsung is planning a huge ad blitz to move the focus away from the new iPhones onto its new Note 4.
TAGS: Apple, Apple iPhone 6, Apple iPhone 6 Plus, Samsung, GALAXY Note 4