Only A Matter Of Time Before Xiaomi Joins The Android One Fold
The company says its philosophy is to offer users a choice, and Android One is one of them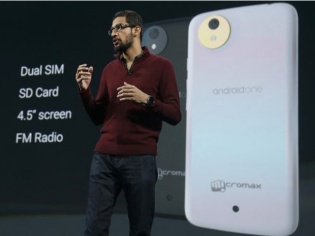 Xiaomi has overthrown Korean giant Samsung as the leading smartphone manufacturer in China, and is increasingly moving towards expanding its business overseas. Xiaomi's focus is on emerging markets, and has revealed that it doesn't mind joining forces with Google through its Android One program.
Hugo Barra, Xiaomi's vice president and an ex-Google man, revealed that the company could get into Google's entry-level smartphone program in the future. He added that the company's philosophy was to offer users choice, and even encourages them to root their devices as it does not void the warranty.
"We will like to use Android One and we are a huge fan of the product. I think it is just a matter of time. For now we have decided to not to create another line of product because we want to focus on the existing one," said Barra, according to an India Today report.
The Android One program was kicked off in September with just three hardware partners, but a dozen or more manufacturers have already signed up to be part of it. So far Xiaomi has made no moves indicating that it will join the Android One fold, in fact its entry-level Redmi 1S smartphone competes with Android One devices.
That isn't to say the company couldn't or shouldn't join hands with Google to bring smartphones to the next billion people in the world. As Hugo Barra has so openly admitted that it's only a matter of time before Xiaomi outs its own Android One device, we can't wait to see what the Chinese giant can bring to the front.
However, with Xiaomi not turning a profit on any of the devices it sells (at least for the next two years), it will be interesting to see how the company tackles Android One. Currently the company says it wants to earn money by selling apps and services, going as far to say it isn't the typical hardware manufacturer.
TAGS: Xiaomi, Android One, Google, entry-level smartphone