Apple's iPhone 6 And 6 Plus Will Go On Sale In India On October 17 | TechTree.com
Apple's iPhone 6 And 6 Plus Will Go On Sale In India On October 17
The wait to get your hands on Apple's latest and greatest iPhone in India seems to be finally coming to an end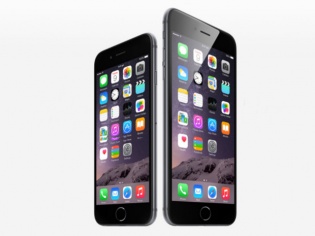 Apple's latest iPhone 6 and 6 Plus will go on sale in India on October 17, alongside its roll-out in China and Monaco. The company has announced that the devices will arrive in stores in 36 more countries this October, taking the total number of markets where the new iPhones are available up to 69.
The devices come to India exactly a month after going on sale in their home market of the US, and just in time for retailers to cash in on the Diwali buying frenzy. Earlier rumors suggesting the iPhone 6 and 6 Plus would hit Indian store shelves only in November have been undone, and a few retailers have already been taking orders.
Apple has been registering record sales for the new devices, and it is estimated that the company will sell over 200 million new iPhones by the end of Q1 2013. However, owing to the increased demand, it is expected that the fast-selling 64GB and 128GB variants of the devices may not make it to India initially.
India's largest e-retailer Flipkart just introduced a Quick Buy option, allowing users to pay for their devices in advance, which will be shipped as soon as October 17. Pre-orders on Flipkart will only add the device to your cart, and it has been noticed that not all variants of the device are up for pre-order just yet.
Schedule for iPhone 6 and 6 Plus launch in October:
Oct. 17: China, India and Monaco
Oct. 23: Israel
Oct. 24: Czech Republic, French West Indies, Greenland, Malta, Poland, Reunion Island and South Africa
Oct. 30: Bahrain and Kuwait
Oct. 31: Albania, Bosnia, Croatia, Estonia, Greece, Guam, Hungary, Iceland, Kosovo, Latvia, Lithuania, Macau, Macedonia, Mexico, Moldova, Montenegro, Serbia, South Korea, Romania, Slovakia, Slovenia, Ukraine and Thailand
Apart from the month of October, Apple is promising the devices will go on sale in 115 countries by the end of 2014, claiming it to be the fastest roll-out of any iPhone model.