Flipkart Adds 'Quick Buy' Option To Its iPhone 6 And 6 Plus Listings | TechTree.com
Flipkart Adds 'Quick Buy' Option To Its iPhone 6 And 6 Plus Listings
The e-retailer says the devices could be shipped as soon as October 17 when they go on sale officially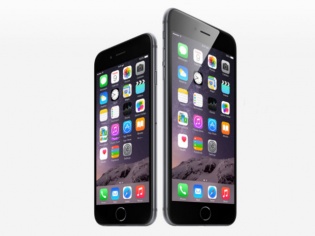 Can't wait to get your hands on Apple's brand-spanking-new iPhone 6 and 6 Plus? Well, India's largest e-retailer Flipkart seems to share your anxiety and has added a 'Quick Buy' option to the device listings on its site. The company claims the new Apple phones will be shipped once launched, with buyers being able to set their preferred shipping address and even pay for the device.
Not all variants of the iPhone 6 and 6 Plus are up for pre-order and quick buy however – currently restricted to the 16GB variants of two devices in all three colors. The odd exceptions are the 64GB and 128GB of the Gold iPhone 6. Prices of the iPhone 6 start at Rs 53,500, while the iPhone 6 Plus starts at Rs 62,500.
While Flipkart notes that the Apple devices may go on sale in the country on October 17, there still seems to be some uncertainty around the launch date from Apple. High global demand for the iPhone 6 and iPhone 6 Plus is the likely culprit for the launch of the devices in India, which sparked off rebellion among sellers in the country.
This could also explain the fact that only the 16GB variants of the devices seem to be making their way to India for now, along with the Gold iPhone 6, which is known to be a slower seller. Indian retailers seem to have gotten their way with Apple, with the company bringing its devices to the country before the festival of diwali.
Considering that the new iPhone don't come with the option of expanding the storage, a 16GB variant may turn out to be too little for too many buyers. However, earlier studies by the company have revealed that buyers in developing markets don't see that as a hindrance, which led them to launch a cheaper 8GB variant of the iPhone 5c.
So far Flipkart isn't offering any special deals on the new iPhones, probably leaving it up to the popularity of Apple devices to drive sales initially. The sweetest part about Flipkart's Quick Buy deal? You won't have to wait in a queue to get your hands on Apple's latest iPhones like we've seen happen in many countries across the world.