HTC-Built Nexus 9 Could Launch On October 15, Alongside Android L
Latest news suggests the device will be powered by NVIDIA's Tegra K1 SoC and will retail for $399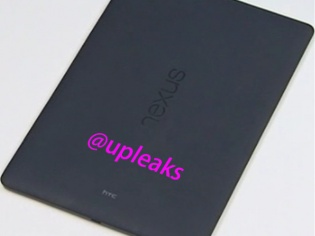 The HTC-built Nexus 9 tablet could be launched sooner than we anticipated, as new reports suggest the device will be unveiled on October 15 alongside Google's Android L. According to brightsideofnews.com, rumors of the device being powered by NVIDIA's Tegra K1 SoC are indeed true and the Nexus 9 will be retail for $399.
All other details of the Nexus 9 are pretty shady at this moment, and it isn't even clear if HTC will use the current Tegra K1 SoC or the 64-bit variant of the chip. The biggest change however will be the price of the device, which if accurate, will be a whole $100 more than last year's LG Nexus 7.
NVIDIA's Shield and Xiaomi's MiPad already use the Tegra K1 chipset, but if the Nexus 9 ships with the 64-bit Denver-based version of the chip, we could see a different performance map. One thing is clear though – NVIDIA has beaten Qualcomm in outing a high-end chip with 64-bit support, which could be why Google picked them.
On the software front, Android L ships with many optimisations for 64-bit devices, which could help the Nexus 9 see far better performance per watt than current tablets. It isn't clear if Google will also unveil the Motorola-built Nexus 6 (or Nexus X) smartphone on October 15, but if previous rumors are true, we should see an October launch.
The bsn report adds that soon after the launch of the Nexus 9 the device will go up for pre-order and will begin shipping as early as November 9. Also the HTC Nexus 9 will not be sold exclusively through the Google Play Store, and will be available at all major online retail chains and brick & mortar stores.