MediaTek Unveils Its High-End 4G LTE Chip In India | TechTree.com
MediaTek Unveils Its High-End 4G LTE Chip In India
The company is targeting Qualcomm's Snapdragon 800 series processors, as it tries to break into the premium smartphone market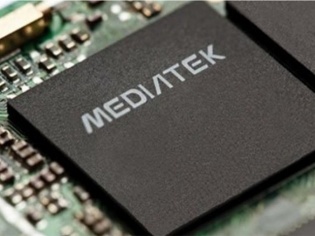 Taiwanese chipmaker MediaTek, has unveiled its octa-core 'MT6595' processor with support for 4G LTE networks, as it looks to break into the high-margin premium smartphone segment. With the chipset, the company is looking to take on rival Qualcomm's Snapdragon 800 series processors, which find home in many of today's flagship devices.
MediaTek claims that its MT6595 chip, which was announced in February this year, is the world's first true octa-core 4G LTE System on Chip (SoC). The company has been known for making processors for low-end smartphones, but is now looking to attract manufacturers of premium devices in India and elsewhere.
This year alone, MediaTek expects to sell 300 million smartphone chips, 30 million out of which will support 4G LTE networks. The company says the market for 4G LTE chips will only grow in 2015 and 2016 as markets, including India, will begin transitioning towards the faster network technology.
The move comes at a time when rival Qualcomm has announced low cost LTE chips such as the Snapdragon 210, which will power sub-$100 devices. While MediaTek did not divulge on details of which Indian manufacturers are planning to use its new high-end chip, it did say it was targeting manufacturers of devices that cost more than Rs 20,000.
TAGS: MediaTek, octa-core processor, 4G LTE, Qualcomm Snapdragon, high-end smartphone