Apple Is The 5th Largest PC Maker In The World According To IDC | TechTree.com
Apple Is The 5th Largest PC Maker In The World According To IDC
However, with a market share of just 6 percent, analysts say Macs account for over 50 percent of the PC markets profits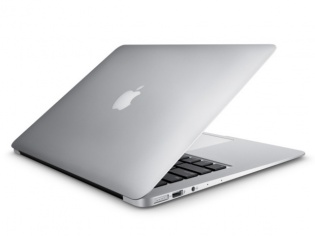 Apple is now the fifth largest PC maker in the world, displacing Taiwanese manufacturer ASUS from the top five list, according to research firm IDC. The report corroborates sales data from July-September 2014, and states that the worldwide PC market contracted slightly in the same period.
While the global PC market registered a de-growth of 1.7 percent year-on-year, the results were much better than IDC initial forecast of a 4.1 percent decline. The most recent quarterly sales data backs up the theory of the return of stability in the PC market, after nearly five years of declining sales.
The top five manufacturers – Lenovo, Dell, HP, Acer and Apple – registered strong year-on-year growth in the third quarter, posting an increase in shipments between 5 and 12 percent. The slight decline in global PC shipments during the quarter according to IDC was due to a sharp decline in sales of rivals.
However, research firm Gartner still places Apple in the 6th spot on the list of top PC makers. The difference in data is purely due to the sources of information gathered as both firms don't rely on sales data supplied to them by the manufacturers themselves. Gartner however mantained that Apple was the 5th largest PC maker in the US alone.
When it comes to earning profits, Apple seems to be far ahead of its rivals Lenovo, Dell, HP or Acer. Analysts expect that with a market share of just 6 percent, Apple's Macs account for over 50 percent of the PC markets overall profits. With Mac sales being on an upward trend, it's clear that Apple is in fact a force to reckon with in the PC market.
TAGS: Apple, Mac, PC Peripherals