Content In Regional Languages Will Bring Indians To Internet: Zuckerberg | TechTree.com
Content In Regional Languages Will Bring Indians To Internet: Zuckerberg
The Facebook founders mantra to provide Internet access to those one billion people without it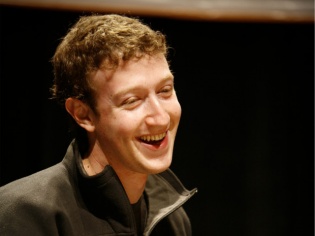 India houses the largest base of Facebook users outside the US, which has ballooned from 11 million in 2011 to the current 108 million. That's just a fraction of the country's population, leaving tonnes of room for the service to grow, which is the driving force behind Facebook founder Mark Zuckerberg's visit to India.
However, there's a problem with Zuckerberg's dream of tapping into India's pool of virgin netizens – they don't exist just yet. He knows that to grow Facebook in India, he's got to help bring the internet to over 1 billion people that still aren't online, and that's probably the easiest bit.
At the Internet.org conference in Delhi, Zuckerberg said that India has proven its technical skills to the world with the Mangalyaan mission. The country has adopted science and technology to make the mission a success, but there's an even bigger need need to adopt the Internet.
He added that technology has to serve the whole society, and that connectivity can't be a privilege of the elite. However, being the founder of a company that survives on the profits it earns, he understands that it isn't sustainable for carriers to lower connectivity prices, and even that won't solve India's Internet issues.
The country has 22 official languages, while over 55 percent of all web pages are in English. He said that over 80% of the Internet is in 10 languages, and there's a real dearth of content in regional languages. If Zuckerberg wants the whole of India to access the Internet, he knows he needs someone to create content in Indian languages for it to happen.
Closing up the connectivity gap is getting easier as technology progresses. You can now beam the Internet right from satellites, drones and even balloons right to devices such as smartphones. Through this, Zuckerberg hopes to have what he calls '911 for Internet' where basic net access is free for the masses.
As a start towards creating local content, Facebook is holding a contest to create apps and services for Indian students, migrant workers, farmers and women. While it's anyone's guess as to how successful a such a small initiative can be, it's clear that bringing Internet access to every Indian isn't going to happen with just one companies effort.
Facebook's move in India comes at a time when PM Narendra Modi is inviting technology companies to help make the country a digital economy, and in turn reap the benefits of having a billion more users enter the Internet fold. Google and Microsoft are the two companies to have already entered the fold of promoting the "Digital India" campaign, and Zuckerberg has made it clear that Facebook wants in on the action too.
TAGS: Facebook, Mark Zuckerberg, Internet, Digital India