Warning: Siri Causes Potentially Dangerous Driver Distractions | TechTree.com
Warning: Siri Causes Potentially Dangerous Driver Distractions
According to a AAA study, the interactive devices are proving to be more hazardous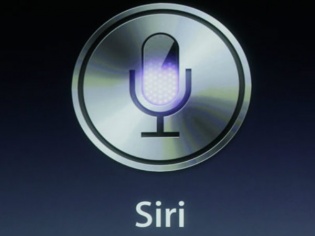 Everyone knows that it's dangerous to drive while talking on mobile phones, but the latest reports suggest that voice assistance is also dangerous and heading the list is Siri.
This comes in at a time when we are seldom alone when we are driving around. Such has been the technology's intrusion that most us switch on the navigation system even though we are familiar with the route.
A latest study suggested that distracted driving crashes killed 3,328 people across the United States last year, according to AAA.
"Technologies used in the car that rely on voice communications may have unintended consequences that adversely affect road safety," said AAA Foundation for Traffic Safety's president and CEO Peter Kissinger. "The level of distraction and the impact on safety can vary tremendously based on the task or the system the driver is using."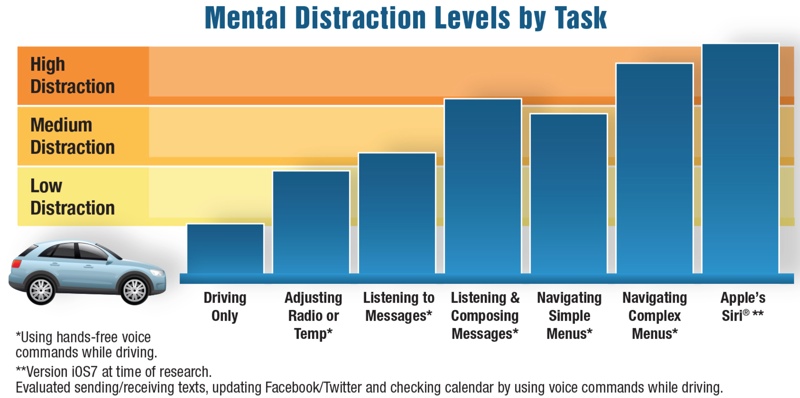 As seen in the chart above, driving alone accounts for low distraction rates, while using hands-free voice commands for increasingly complex tasks makes for higher distraction rates. While interacting with Siri causes a high level distraction, the results are perhaps unsurprising given the operations test subjects were asked to complete.
Researchers tested Siri on an iPhone 5 with iOS 7, using a microphone and voice commands to make the setup both hands-free and eyes-free, with drivers unable to look at or make contact with the phone.
It is not clear whether Google Now and Cortana were also used during the test, but it is very unlikely that they were used and Siri was merely representing the hands-free interactive softwares.
Considering that companies are looking to make their interactions more accurate and planning to make it a part of all functions, this study raises a few concerns about safety.
TAGS: Siri, Google Now, Cortana