Adobe Brings Full-Blown Photoshop To Chromebooks | TechTree.com
Adobe Brings Full-Blown Photoshop To Chromebooks
The program is currently available to education customers with paid Creative Cloud subscriptions in the North America only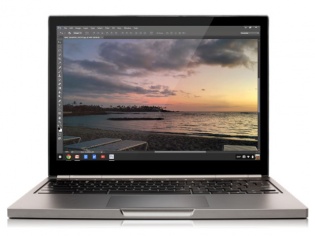 For the longest time everyone's argument as to why you shouldn't use a Chromebook revolved around its inability to run complex software like Adobe's Photoshop. That example just got flushed down the drain, because starting today Photoshop will run on Chrome OS and Chrome for Windows, but is restricted to Adobe education customers for the time being.
Adobe has unveiled Project Photoshop Streaming, which will be available to education customers who've paid for Creative Cloud subscriptions. While the company hasn't mentioned anything about opening the project to other streams of users, it's clear that they're using their group of education customers as beta testers.
The company has said that the project will be available to its education customers for at least the next six months, giving Adobe enough time to test the product. Unlike the software on you smartphone or tablet, the new version is complete Photoshop, but will run in a virtual environment rather than on the user's system.
According to the company, opening, saving and exporting files will be done right out of Google Drive, which is great given absolutely nothing will be saved on the user's device. There are a few drawbacks however. Virtual Photoshop will lack any GPU dependent features, so no rendering of 3D objects, and it can't print.
While this means any moderately powerful PC will now be able to run Photoshop, Adobe recommends a minimum of 5 MBPS Internet connection. This last drawback should be a real bummer for any potential customers in India, but since it's currently available only in North America, there's no reason to freak out just yet.
Adobe's virtual Photoshop is more than just a party trick, and is the next step in the company's adoption of cloud technologies, which are currently restricted only to software distribution. Photoshop is the first step, and even though it could be a while before you're able to run a full-blown video editing suite from a browser, other Adobe tools could make the jump soon.
Is this the beginning of the end of Adobe software installed locally on your computer? Hardly. There always will be those who find ways to run such graphic intensive processes that it'll put any virtual system and high-speed internet connection to shame (think of movie studios and game developers). For the average user however, it's a huge posibility.
TAGS: Adobe, Photoshop, Creative Cloud, Project Photoshop Streaming, Chromebook, Chrome