Update For Moto G (2014) Brings Google Now Launcher & Bug Fixes
Seems that the Google-Motorola bond is only getting stronger, which is great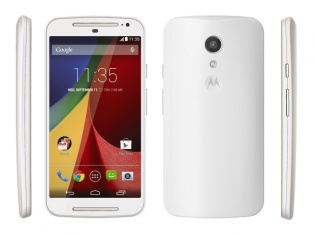 Motorola has begun rolling out the first OTA update for its recently launched Moto G (2nd gen) mid-range smartphone, carrying the build number 21.11.23.en.03. While majority of the update is comprised of bug fixes, the biggest change users will notice is that Google's Now Launcher replaces the default launcher that the device shipped with.
"We are excited to announce a new software update for Moto G (2nd Generation) by Motorola. This update brings the Google Now Launcher as well as a few bug fixes for your new Moto G," said Motorola on its official support page.
Buying any of the recent devices from Motorola would have gotten you a pretty stock Android experience, second probably only to Google's own Nexus line of devices. The latest update now closes that gap even further, with the only giveaways being Motorola's pre-loaded apps such as Assist, Alert, Migrate, etc which are quite useful.
It is yet to be seen if Motorola will roll out updates for previous generation models such as the 2013 Moto G and Moto X, and its budget Moto E. Google made its Now Launcher available for download on any device running Android 4.1 Jelly Bean or higher this August, before which it was exclusive to Nexus devices.
The Now Launcher is very similar in design to the previous Motorola launcher that came with the Moto G, save for its more direct integration with Google Now. A simple swipe to the right on the home screen will take you to your Google Now cards, while other small changes include folder backgrounds now being white instead of black.
The update is about 120MB in size and has begun rolling out across various geographies, including India. Users can manually check if they're eligible for the update by going to Settings>About phone>System updates.
TAGS: Motorola, Moto G, Google Now