Second Wave Of Android One Device To Reach India By December | TechTree.com
Second Wave Of Android One Device To Reach India By December
Apart from Karbonn, Spice and Micromax, there are a plethora of new manufacturers we could devices from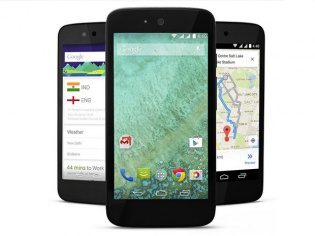 It's been only a week since the first handsets under Google's Android One program were launched, and we're already getting to hear about a second wave devices making their way to the market. Homegrown manufacturers are planning to expand the Android One range, with launches scheduled for as early as December this year.
Karbonn is expected to be the first manufacturer to launch a second Android One device, however there aren't any more details at this point of time. "Smartphone penetration in India still remains low and we believe there is still a huge scope...We will look at bringing in a device by December-end," said Shashin Devsare, ED at Karbonn Mobiles.
Another manufacturer from the launch party of Android One, Spice, too is looking at releasing a second device under the program in the fourth quarter of the current fiscal. It is yet to be seen if Spice will engage in some internal rivalry, pitting its Android One smartphones against Firefox OS powered devices.
"Our intent is to offer consumers a wide variety of products packed with features across various price points. We already have one of the most affordable smartphones with Firefox and we will continue to bring affordable devices to the market," said Dilip Modi, CEO of Spice Telecom.
Apart from India, Google is planning to take Android One to various developing markets, where smartphone penetration is still low. The company also announced new partners who've signed up for the program, which include big names such as HTC, Asus and Lenovo. It isn't known when these new manufacturers will make an entry into the Indian market, but we assume it should happen within the first half of next year.
Intex and Lava are the two other Indian manufactures singed up under the Android One program, and they are expected to launch devices as part of the second wave of low-cost Google phones. It is yet to be seen what the full impact of Android One in Indian market really is, but it's clear competition in the low-end seems to be higher than ever.
TAGS: Google, Android One, low-cost smartphone, Karbonn, Intex, Spice