Flipkart's Listing For The Moto 360 Now Says "Launching Soon" | TechTree.com
Flipkart's Listing For The Moto 360 Now Says "Launching Soon"
We really hope Motorola retains the devices $250 (approx Rs 15,250) price tag in India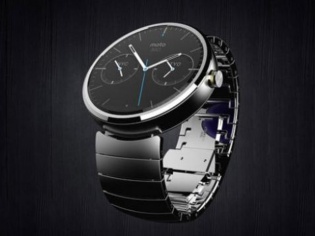 The long painful wait to get your hands on a Moto 360 in India could soon be over, as e-retailer Flipkart has updated the device's listing to read "Launching Soon". While the exact date of launch still remains a secret, it is expected that the smartwatch will go on sale before the end of this week.
At the launch of the second-gen Moto G, Motorola had announced that it will launch the Moto 360 and Moto X in India by the end of the September. While we're pretty sure the company will deliver on its promise for the smartwatch, the same can't be said about its second-gen flagship Moto X.
Being the exclusive seller of Motorola products in India, Flipkart hasn't yet listed the new Moto X on its site, and has quietly dropped the prices for certain variants of the older gen smartphone. Surprisingly the 1st gen Moto X with wooden backs, which were being sold at a premium, are now priced lower than the regular plastic variants.

Motorola recently unveiled its Moto Maker tool in the UK (earlier available only in the US), allowing buyers to customize their Moto Xs which will begin to ship on October 10. It is yet to be seen if the company brings Moto Maker to other regions such as India, where they've been hugely successful at selling the mid-range Moto G.
Coming back to the Moto 360, the wearable runs on Google's Android Wear platform and is the only round smartwatch available currently. While most reviews of the device praise its build quality and design, they also point out that its battery life is sub-par and does also have a few performance related issues.
TAGS: Motorola, Flipkart, Moto 360, smartwatch, wearable