2 Million Android One Devices To Be Sold In India By Year End: MediaTek
Despite Qualcomm's induction into the program, MediaTek's outlook seems to be quite positive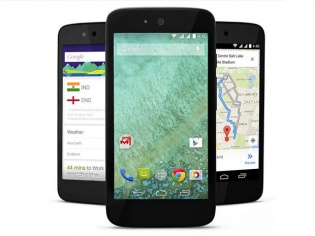 MediaTek will soon be joined by Qualcomm as an affiliate hardware vendor for Google's Android One program, but the Taiwanese firm believes the first fruit of the harvest is for it to keep. The company recently announced that it expects sales of Android One smartphones powered by its chips to cross the two million mark by the end of this year.
Google debuted Android One in India given the fast growing low-cost smartphone segment, with its target being the sub-$100 device market. The company promises to offer high-end smartphone experience at an ultra-affordable price point, in order to coax feature phone users to upgrade to smartphones.
"We expect 1.5-2 million Android One handsets to be sold this year in India," said Mohit Bhushan, Vice President of MediaTek.
All three of the newly released Android One smartphones from Micromax, Karbonn and Spice utilize MediaTek's quad-core MT6582 chipset. Despite being built on ARM's aging Cortex A7 CPU architecture, the MediaTek chip exhibits seamless performance in running Google's Android 4.4 KitKat operating system.
Overall, Bhushan believes that Android One can stir the low-cost smartphone market in India, but over time manufacturers not part of the program will invest in further innovations. He added that Android One will offer user unmatched device experience, and will require other manufacturers to catch up to stay in the game.
Android One isn't about providing the best hardware specifications on handsets. In fact, the program aims to do the exact opposite – run Android smoothly with the least powerful hardware, allowing manufacturers to continually lower costs and increase Google's already bloated share in the low-cost smartphone market.
TAGS: MediaTek, Google, Android One, processors, low-cost smartphone