Apple's iPhone 5s And 5c Receive Sizeable Price Cuts In India | TechTree.com
Apple's iPhone 5s And 5c Receive Sizeable Price Cuts In India
With Apple registering over 4 million iPhone 6 pre-orders, retailer are probably expecting the device to get off to a blazing start in India too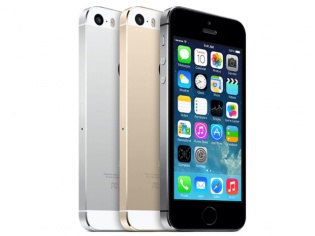 The iPhone 6 will soon take over the market, and with Apple reporting a record 4 million pre-orders in a span of just 24 hours, it's place in people's palms is cemented. While the device is yet to be launched in India, prices of the previous generation iPhones have already received a healthy reduction.
The iPhone 5s which was initially launched in India last year at a price of Rs 53,500 (16GB) is now available for as low as Rs 35,000 on certain e-commerce websites. Prices for the different variants vary largely depending not only on storage capacity but also on the color of the device.
The plastic clad iPhone 5c is now available at prices starting at about Rs 31,500 for the 16GB variant, while the later launched 8GB variant is available for as little as 26,000. The other iPhone models still available are the iPhone 4s and 4, the latter which was discontinued earlier this year.
The iPhone 4s can now be snapped up for as little as Rs 18,500 (8GB) making it the cheapest iPhone model currently on sale in the country and a replacement for the iPhone 4.
While Apple's main revenue generator will undoubtedly be the iPhone 6, the company uses the previous models to cater to buyers at lower price points. The company's strategy has been instrumental in growing its popularity in developing markets such as India, with a goal to induct as many people into its ecosystem.
While prices of the iPhone 6 haven't been announced in India, many expect it to be in line with what the company demanded for last year's flagship model. The iPhone 6 Plus will come at a premium and it will be interesting to see if India's plus-sized phone craze translates to people turning away from Samsung in favor of Apple.
TAGS: Apple, iPhone 6, iPhone 5s, iPhone 5c, E-Commerce