Intel Will Begin Shipping Its Skylake Chips To Developers Early Next Year | TechTree.com
Intel Will Begin Shipping Its Skylake Chips To Developers Early Next Year
The Broadwell chips will hit store shelves at the same time, potentially rendering them obsolete in just 6 months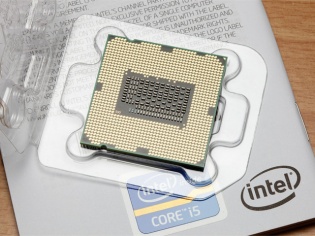 Intel has announced that it will begin shipping its 6th gen Core chips to software developers early next year, around the same time its 5th gen CPUs hit store shelves. While that doesn't mean the upcoming Broadwell processors will be obsolete as soon as they're out of the door, they will be in just six months.
The upcoming Broadwell chips will be built using a 14nm process as opposed to the current 22nm process, they're essentially built on the same architecture. Intel's Skylake on the other hand uses a new microarchitecture and will be built using a 14nm process.
According to Intel's Kirk Skaugen 'You should expect a significant increase in performance, in battery life, in power efficiency' in refrence to the 6th gen Core chips. Because the upcoming Broadwell chips are built on the same architecture as the previous generation, the boost to performance will be minimal, however power efficiency and GPU performance will get a sizable bump.
However, the upcoming Core M chip should save Intel's day, making it possible to bolt on a high-performance chip in a tablet without having to worry about fans and other such things. The company says such devices using its Core M chip will soon make their way to the market, meaning we'll see more tablets aimed at productivity like the Microsoft Surface Pro 3.
From a desktop perspective, upgrading to a Broadwell chip doesn't exactly make sense given the negligible performance bump. The only bright spot for Intel's 5th gen Core chips are high-end Iris Pro graphics to come with the new chips that could make them a worthwhile upgrade for a few.
TAGS: Intel, Broadwell, Skylake, processors, Desktops, Laptops, Tablets