Battle Gets Bigger: Facebook Looks To Take On YouTube | TechTree.com
Battle Gets Bigger: Facebook Looks To Take On YouTube
The Facebook is looking to poach some of the content producers of YouTube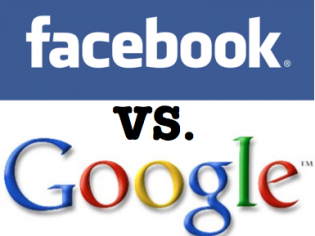 The fight between the Facebook and Google to eat into each other's advertising share is the stuff of legends. In a yet another move Facebook is eyeing a share of YouTube's dominance in videos and is looking to woe some of the Google's partners to promote videos on Facebook.
According to a report in Wall Street Journal, Facebook has already asked some of YouTube biggest and prestigious content producers to test the platform by distributing their videos on the social network.
As a first step, the Collective Digital Studios has already made 'The Annoying Orange' a animated video available on the Facebook .
"Our partnerships team regularly has conversations with content creators about how to best utilize all of Facebook's offerings, video included," the report quoted a Facebook spokeswoman. "Beyond that, we don't have anything to share at this time."
Unlike Google, Facebook hasn't diversified itself into different mediums in the internet. So in attempt to capture the audience who jump from Facebook to the YouTube, the social network is looking to keep people on its page.
With Facebook is also looking earn from the advertisements on the videos, because when a YouTube video is watched on the network, it is the Google which earns the money and not Facebook.
While the revenue sharing model is being worked out, the companies may be interested if Facebook comes up with a revenue sharing model.