Microsoft To Phase Out The 'Nokia' and 'Windows Phone' Brand Names Soon | TechTree.com
Microsoft To Phase Out The 'Nokia' and 'Windows Phone' Brand Names Soon
While the move has been expected, the company will retain the Lumia moniker for its smartphones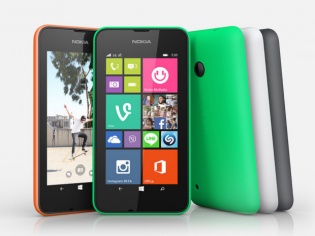 We've all been wondering how Microsoft would retire the 'Nokia' brand name after purchasing the device maker earlier this year. An internal document obtained GeekOnGadget suggests that we'll see the change soon enough, with the Lumia 730 and Lumia 830 being the last of the devices to carry the legendary Nokia name tag.
According to the report, Microsoft will retain the 'Lumia' moniker, which has grown synonymous with Windows Phone devices, despite the platform being a minority in the market. Apart from that, the company will also trim down 'Windows Phone' branding to just 'Windows' – the same designation as Microsoft's desktop OS.
None of these moves comes as a surprise, but if true it, does mean the official end of the Nokia name being associated with mobile hardware, and the end of an era. Still, we aren't saddened by the news, but we certainly hope Microsoft can turn its ailing mobile division around soon, truly rising to compete with Apple and Android.
TAGS: Microsoft, Nokia, Windows Phone, Lumia, smartphones