Qualcomm's Snapdragon 210 Will Bring LTE To Sub-$100 Smartphones
With MediaTek vying to compete in the premium smartphone market, Qualcomm is countering the attack on the low-end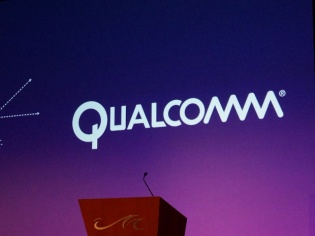 Qualcomm is the reigning champion of building processors for premium and mid-range smartphones, while MediaTek has been taking care of the low-end segment. That changed when the Taiwanese company launched its LTE enabled octa-core chipset for premium devices, so Qualcomm is now doing the inevitable and attacking the low-end market.
Moreover, the low-end smartphone market is exploding, especially in countries like India, China and Brazil. A segment which once saw most devices coming from small local manufacturers and Samsung, is now witnessing the entry of every smartphone making giant, except Apple.
Qualcomm clearly had emerging markets in its sights when it announced its LTE enabled Snapdragon 210 chipset, a smart move when considering that 4G LTE is slowly creeping into these markets. What's even better, is that the company is aiming the chip at the sub-$100 smartphones, a territory where 3G crept in a little over a year ago.
The Snapdragon 210 isn't a high-powered processor but nonetheless it's probably one of the most complete packages. You get up to 1.1 GHz quad-core Cortex-A7 CPUs, Adreno 304 GPU, Bluetooth 4.1 and 802.11n WiFi, support for 720p displays, up to 8-megapixel cameras (1080p video capture and playback; H.265 codec supported to cut bandwidth by half) and QuickCharge 2.0.
On the connectivity side of things, the chip supports multi-mode 3G and dual-mode LTE, and also support for dual SIMs, a must in the segment. Qualcomm VP, Cristiano Amon, expressed that being the first company to bring LTE capability to the sub-$100 smartphone chip, they weren't too worried about the competition.
TAGS: Qualcomm, Snapdragon 210, 4G LTE, sub-$100 smartphone, low-cost smartphone