Apple Says iCloud Wasn't Breached In The Celeb Photo Hack | TechTree.com
Apple Says iCloud Wasn't Breached In The Celeb Photo Hack
It still isn't clear if a second level of authentication could have deterred the attackers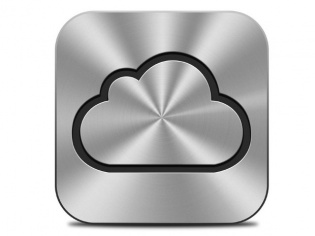 Apple has announced that the celebrity iCloud accounts weren't hacked due to any flaw in the service or the 'Find my iPhone' feature. The company stated that the accounts were "compromised by a very targeted attack on user names, passwords and security questions, a practice that is all too common on the Internet."
The breach saw hundreds of nude photos of celebrities being leaked onto anonymous-sharing website 4chan, in a scandal that has come to be known as Celebgate. While the attack wasn't prompted by a flaw in Apple's software, it isn't clear if a second level of authentication might have been useful in deterring the hackers.
The Cupertino-based tech giant has been drawing a lot of flak since the issue surfaced, and the company is doing all it can to restore its credibility. Apple is now working alongside the FBI to find the perpetrators of the hack, and hopes the negative publicity won't hurt the initial sales of its soon-to-launch iPhone 6.
According to an earlier Engadget report, Apple has fixed the bug in its 'Find my iPhone' feature that could have given hackers access to the celebrity iCloud accounts. It was assumed that the hackers could have targeted the vulnerability with so-called brute-force attacks that try multiple passwords.
While it isn't clear if a second level of authentication would have helped deter the hack, rival Microsoft has made it compulsory for users to verify devices while creating an account. Google too offers the option readily to promote security, and while Apple too does offer the feature, but users claim it's hidden so deep in the settings that it's virtually impossible to find.
Apple will be looking to dust the issue off its shoulders as soon as possible, given the closeness to the launch of the iPhone 6. Others have speculated that the timing of the hack couldn't have been better timed, in order to inflict maximum damage on the company's reputation.
For a company which prides itself on user security and privacy, the issue is a serious black mark on its credibility. The hack also brings to the fore Apple's lack of security at a time when it plans to revolutionize mobile payments, scaring off millions of potential users for its iWallet gateway.
TAGS: Apple, iCloud, cloud storage, Celebgate, security flaw, privacy issues