Microsoft Looks To Launch Cheaper 3G/4G LTE Devices In India | TechTree.com
Microsoft Looks To Launch Cheaper 3G/4G LTE Devices In India
The company is looking to piggyback to success on India's growing number of mobile Internet users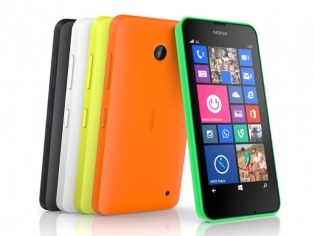 Microsoft Devices (formerly Nokia) aims to win back lost share in the Indian market by offering 3G and 4G handsets at rates much lesser than its competitors. With majority of Indians accessing the Internet via mobile, offering high-speed net connectivity at lower costs is a surefire way of winning consumer's hearts.
"We want to continue to push price points lower and lower than anything we have today. That's the statement for both 3G and LTE (4G) because that is the thing which gives us scale of the ecosystem," said Chris Weber, Corporate VP at Microsoft Devices, in an interview with PTI.
The Lumia 635 is Microsoft's cheapest 4G LTE enabled device, but is currently available only in the 3G variant in the country. The company hopes to further push down the price of devices like the 635 in order to take advantage of telecom operators' plans to launch 4G services in India.
"We are also trying to push price point even lower on LTE devices like 635 to take advantage of that opportunity. The goal is to make sure that we have a full portfolio that plays in to that opportunity," added Weber.
Microsoft recently launched two 4G-enabled handsets - Lumia 735 and Lumia 830 - in India, priced at Rs 17,500 and Rs 26,000 respectively. However, it realizes in order to really boost the adoption of high-speed internet connectivity in India, the price point of these devices has to be reduced drastically.
During the launch of the Lumia 630 in India, the company said it will bring its portfolio of 4G devices as soon as operators are ready to roll-out the service. However, operators have been harking on the lack of affordable 4G handsets in the country, due to which they are withholding the launch of 4G services.
At first, we're likely to see companies and operators tie up to give users access to 4G devices and networks. For users to buy into the technology, low-cost handsets aren't the only requirement, with cheap data rates being equally as important.
TAGS: Microsoft, Lumia, Windows Phone, mobile internet, 4G LTE