Will The Moto G-Flipkart Magic Work Once Again?
The second-gen Moto G goes on sale on Friday midnight, with Flipkart offering various offers to day-one customers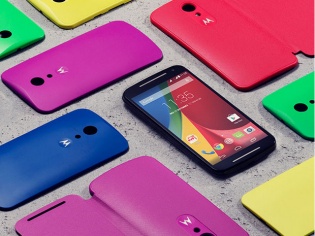 Motorola and Flipkart will be looking to repeat their Moto G success story when the second-gen device goes on sale on Friday midnight. In a way the partnership has proven to be the cornerstone of the smartphone and online revolution in India which was successfully replicated by companies like Xiaomi and Asus.
It will be interesting to see whether the new device priced at Rs. 12,999 will generate the same interest as its predecessor. According to Flikart the older Moto G will be sold until stocks last, but the company hasn't indicated whether there will be any further reduction in price.
"Before the launch of the new phone, we had dropped the price of Moto G by Rs. 2000 for those who could not afford it during the first launch. We will continue to sell the first version of Moto G for another one month, till the stock last," said Michael Adnani, VP at Flipkart, in an exclusive interview with ChannelTimes.com.
It has been a learning curve for Flipkart who faced hiccups during the launch of the Moto G earlier this year, the company has promised it has adequate stocks the second time around. "...we have enough stocks for Moto G2. To push the sale starting from Midnight we are giving six direct and indirect offers for one day to create the excitement on our platforms," added Adnani.
Apart from the new Moto G, Flipkart will soon begin selling the second-gen Moto X and Moto 360 in India by the end of the month. Pricing details on the two devices in India isn't available just yet, but you can read all about them here.
The relationship between the two companies is something has in a way revolutionized the way people buy and manufacturers sell devices in India. What makes it special though, is the speed at which the change has come, helping not only grow the e-commerce space in India but also improve the country's smartphone penetration.
TAGS: Flipkart, Motorola, Moto G, smartphones, E-Commerce