We Grew Much Faster Than We Anticipated: Xiaomi | TechTree.com
We Grew Much Faster Than We Anticipated: Xiaomi
Here's what Xiaomi's India head, Manu Kumar Jain, had to say in an exclusive interview with TechTree.com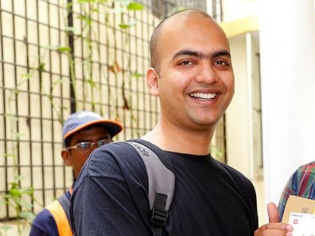 Chinese smartphone giant Xiaomi made its entry into the Indian market on July 22, with its flagship Mi3 handset. Since then, the company has managed to sell over 95,000 units of the device in the country, giving many established brands a run for their money.
In an exclusive interview with TechTree.com, Manu Jain, India Operations Head, Xiaomi, shares his on the company's explosive growth in India. Here are the excerpts:
Why are Xiaomi devices sold exclusively through the online route?
Our DNA is very much different from others. We believe in saving cost at every single nodal point and passing that on to the consumer. If I sell through a distributor or micro distributor, I will be forced to give a 20% or 30% margin to retailers and ultimately consumer would need to pay this amount. If we sell through traditional channel partners the cost would be forced to go up.
What were your expectations upon entry into the Indian market?
Our expectation was exactly the amount of devices we had, which was 20,000 units, in two weeks. I guess the Indian market is at an experimental stage and things happened much faster
What are your best practices to serve best after sales services to the customers?
We have been working to provide hassle free replacements to customers having problems with their handsets. We have also worked on ways to help customers get their products replaced though Flipkart easily, and also run better in house service centres for customers.
What other Xiaomi products are currently in the pipeline?
We will be launching the REDMI and REDMI Note soon, but for now we have these two - REDMI and MI3 - as our first priorities. The Xiaomi Mi4 will be in the country by the end of this year. We also planning to launch a slew of offerings such as the Mi Pad tablet and the Mi Band health centric band in India. Of the trio, the flagship handset is likely to launch post Diwali.
TAGS: Xiaomi, Mi 3, Xiaomi Redmi, Indian Smartphone Market, Flipkart